Italian Sausage Spaghetti Sauce – Throwback Thursday
When the weather starts to cool down, comfort food is on the menu.  For today's "Throwback Thursday" recipe, we go all the way back to 1985 and the "Hunt's Great Spaghetti Hunt" contest in New York City.  This Italian Sausage Spaghetti Sauce earned top honors, and I think it will receive rave reviews from your family too!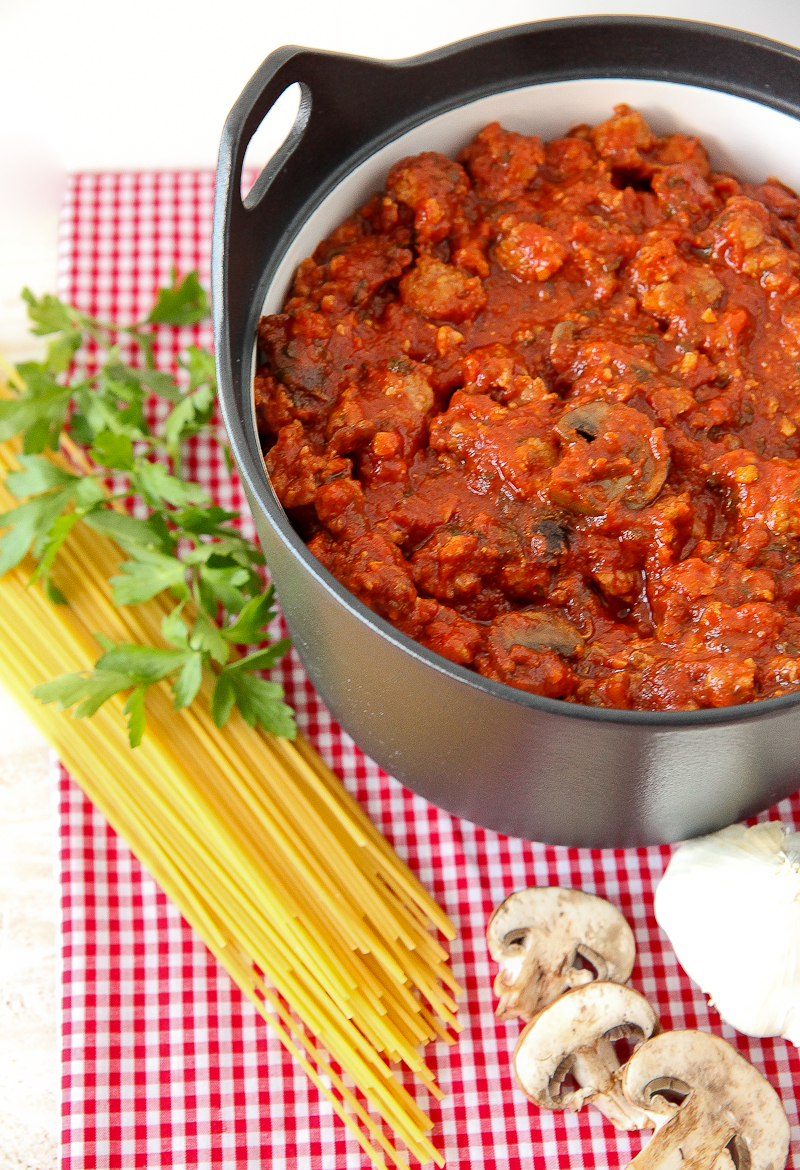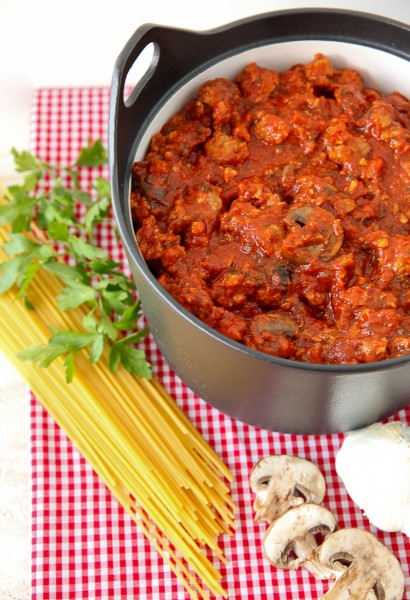 This particular cook-off became an unforgettable journey for me.  As you can see, I was only 5 years old at the time, but impact of the contest would stick with me to this day.  The contest was held at the posh Water Club in New York City which was specially decorated to resemble a Venetian canal-side cafe, complete with gondola.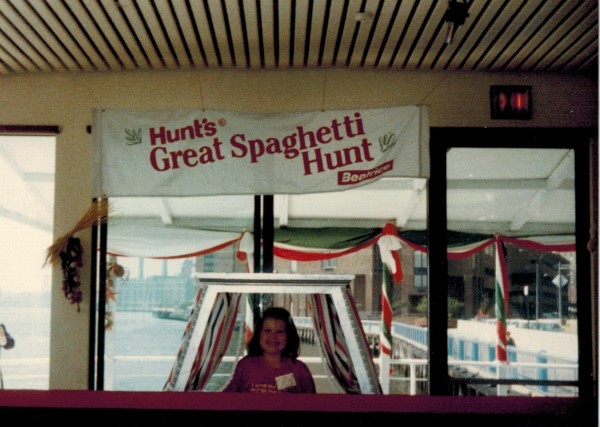 My mom, Debbie Vanni, was one of the finalists in the contest, having won her regional cook-off in Chicago.  My dad, my sister, and I all got to come along for the ride as she went on to compete in New York City for the finals and a chance at the grand prize –  a trip to Italy.
The contest sponsor went all out for this cook-off.  We stayed at the Sherry-Netherland Hotel, took horse and buggy rides through Central Park and were treated to front row seats at a Broadway show.  I remember every detail like it was yesterday.  You see, I was the lucky one to accompany my mom on these adventures around the city.  My dad was delegated with baby sitting duties for my little sister, so this little 5 year old got to paint the town red!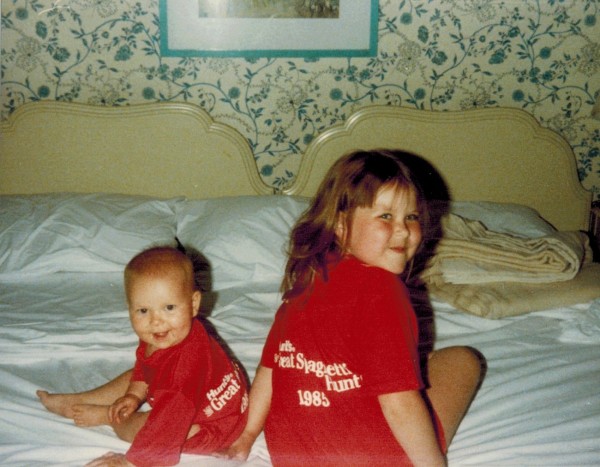 This experience summarizes for me what recipe contests are all about – making memories.  The bright lights of Broadway and the never ending excitement of the hustle and bustle of the city shaped my little mind.  I am convinced that this trip has something to do with the fact that I live in New York City today.
Something else was instilled through this contest – brand loyalty.  To this day, my mom and I both will always buy Hunt's products whenever available.  Even if another can might be a few cents cheaper, I don't care.  That Hunt's label brings back memories and a smile to my face.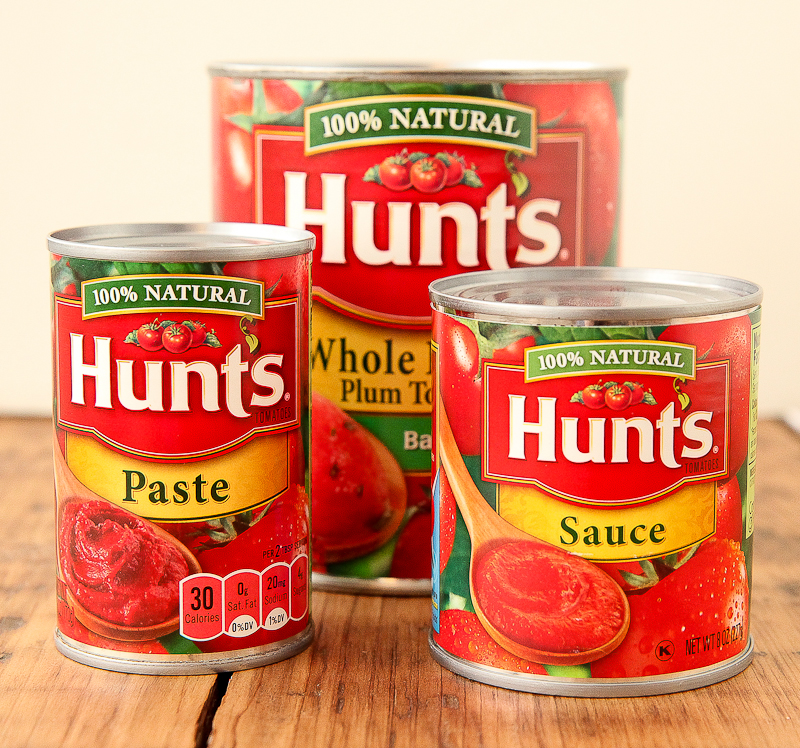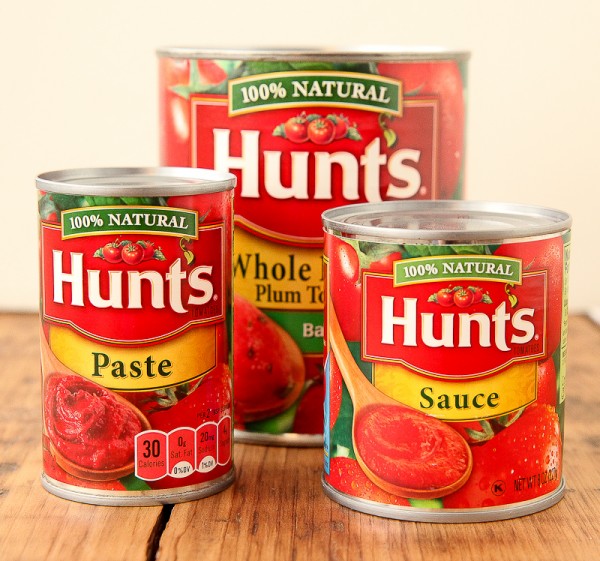 Here are the regional finalists, ready to compete for the grand prize.  My mom is the second from the left.  I am guessing two little girls were distracting her on the side lines and that's why she looked away from the camera!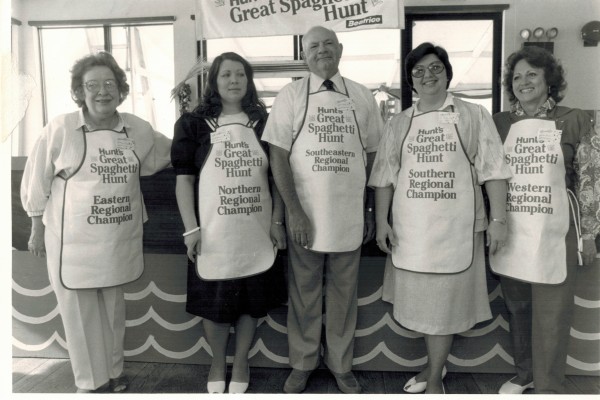 The grand prize went to Rita Futral for her Italian Sausage Spaghetti Sauce.  She used a really interesting technique in this recipe, one I have never seen before.  Instead of chopping up onion and green pepper for the sauce, she calls for a whole onion and half a green bell pepper to simmer with the meat and tomatoes.  The flavor infuses into the sauce and the onion and pepper are discarded before serving.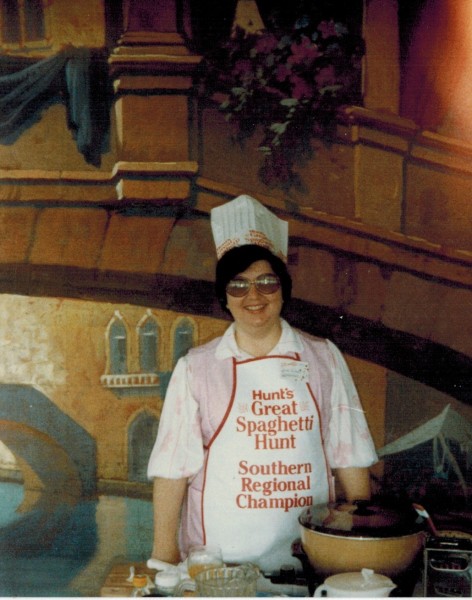 My mom said she remembered one judge in particular who was there from an Italian radio station.  She walked from contestant to contestant with a spoon tasting their sauces.  My mom's entry was a Creole Spaghetti Sauce while another entrant also showcased a fusion concept with a Yugoslav "Moochat" Spaghetti sauce.  Well, apparently this judge wasn't about breaking the mold.  As she tried each sauce down the line, after one bite she would say "Not Italian."  Next contestant, "NOT Italian."  And so on.  When she reached this recipe, she said "Now THAT'S Italian!"  Needless to say, "Italian Sausage Spaghetti Sauce" won the top prize.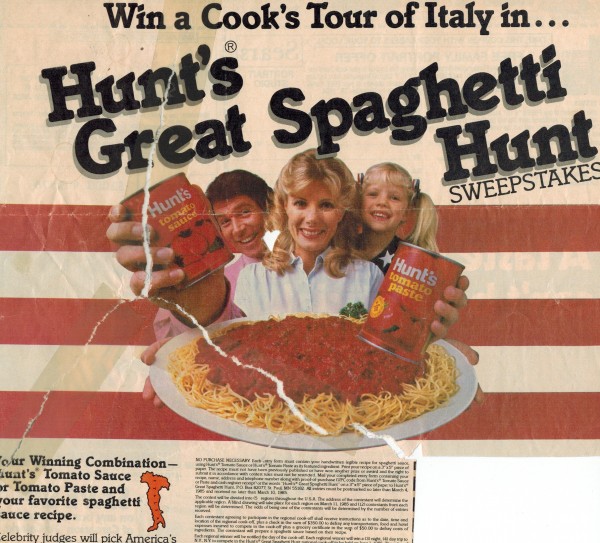 Here is the original newspaper ad announcing the contest.  Remember back when we used to have to scour the Sunday papers for contest announcements?   So glad the internet makes the information so much easier to find today!
(By the way, if you aren't already a subscriber here at CCC, what are you waiting for?  Join today!)
If you are looking for a new spaghetti sauce to make this fall, I highly recommend trying this one.  There's something about the combination of Italian sausage, mushrooms and Parmesan cheese in the sauce that tastes like eating a pizza!
Please follow the link below to view or print the recipe: