Italian Sausage Spaghetti Sauce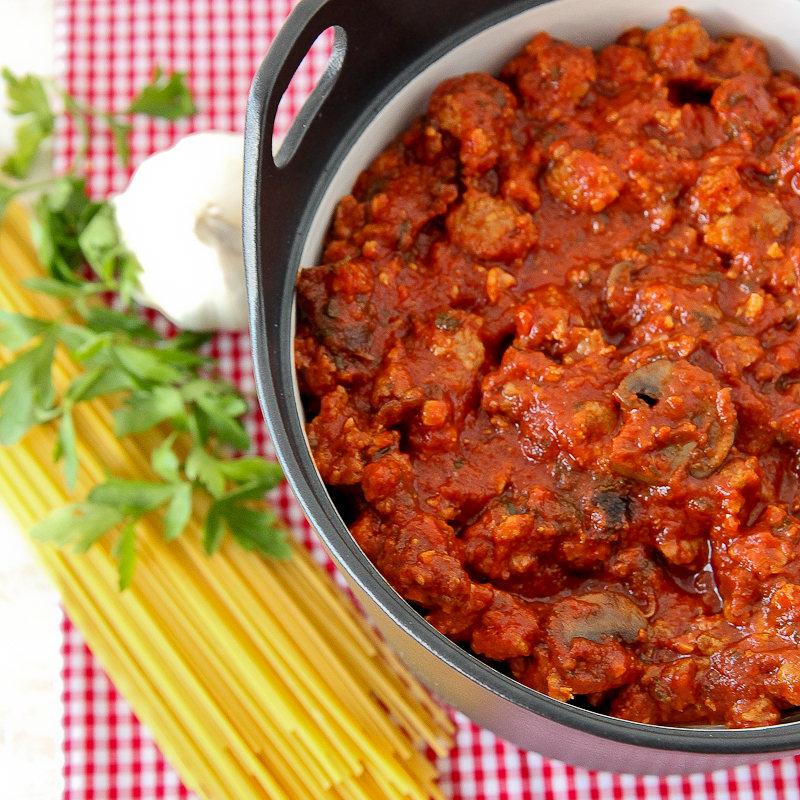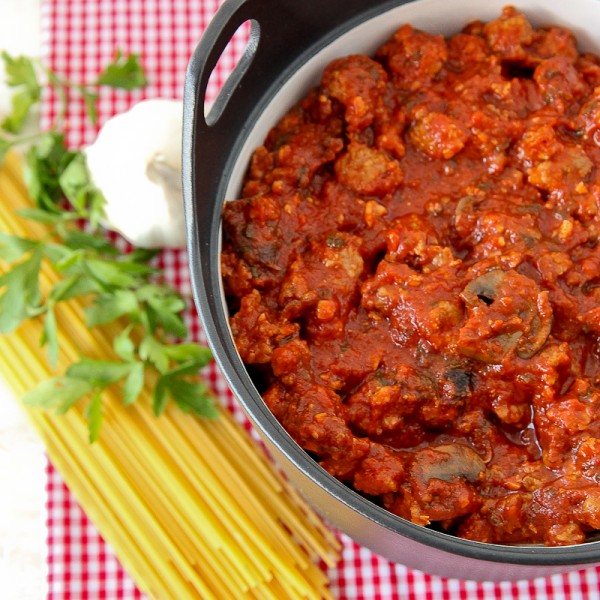 This "Italian Sausage Spaghetti Sauce" won the Grand Prize of a Trip to Italy in the 1985 Hunt's Great Spaghetti Hunt.
Ingredients
1 Tablespoon olive oil
1 clove garlic, chopped
1-1/2 pounds Italian sausage
1 can (6 ounces) Hunt's Tomato Paste
1 can (28 ounces) Hunt's Whole Tomatoes, pureed in blender
1 can (8 ounces) Hunt's Tomato Sauce
1 whole onion, not chopped
1/2 green bell pepper, not chopped
4 ounces fresh mushrooms, sliced
1/2 cup chopped flat parsley
1 teaspoon sugar
1/2 teaspoon dried oregano
1/2 teaspoon dried basil
1/4 teaspoon fennel seed
4 ounces grated Parmesan
Salt to taste
Instructions
Heat oil in a large pot or Dutch oven; add garlic and sauté briefly. Add sausage, casings removed, and cook until browned, breaking up with a spoon. Remove from pan and set aside. Add tomato paste to pan and cook, stirring constantly, for about 5 minutes. Add the pureed tomatoes and tomato sauce. Cook over medium heat for 15 minutes, stirring occasionally. Return sausage to pan and stir. Add remaining ingredients except Parmesan and salt; simmer 15 minutes. Add cheese, a little at a time, until dissolved. Simmer, covered, for 1-1/2 hours, stirring occasionally. Remove whole onion and green pepper; discard. Salt to taste. Spoon over hot spaghetti.