Very Berry Breakfast Smoothie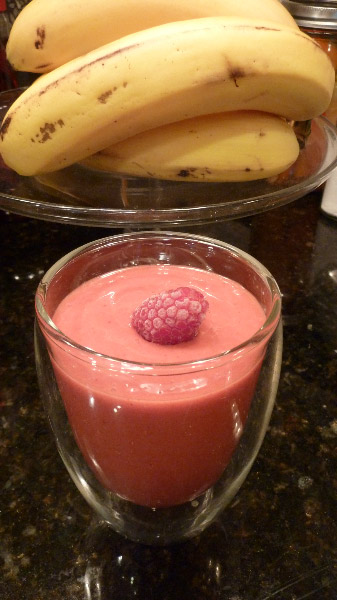 I love picking berries during summer months and freeze as much as I can for winter. My husband and I have this berry smoothie several times a month for breakfast.
Ingredients
1 cup Hibiscus tea (brewed and cooled)
1/2 cup orange juice
1 1/2 cups Greek vanilla flavored yogurt
1 banana
1/2 cup walnuts
2 cups frozen raspberries plus 5-6 berries for garnish
2 cups frozen strawberries
Instructions
Combine all ingredients in a blender and puree until smooth. Makes 5-6 servings. Garnish with raspberries.