What Happened Last Night on "The Taste?"
Here at Cooking Contest Central we love all food competitions, especially the ones we get to watch on TV!  Last night was the premier of "The Taste" on ABC.  CCC Member Jenn Tidwell has graciously offered to be our official liaison to all things "The Taste."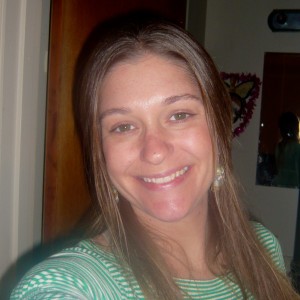 Be sure to take a peek at Jenn's blog, "My Kitchen Kreations to You"  She can also be found on Twitter, Facebook, and Pinterest!  
Check out her recap of the first episode!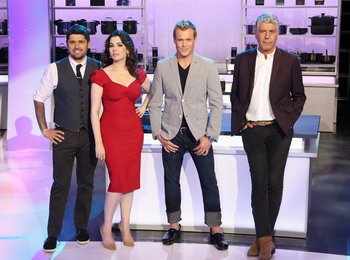 "Yes, it's another reality cooking competition show! Round one auditions premiered Tuesday, January 22 in a 2-hour long episode on ABC. Think "The Voice" though instead of reaching out to music-lovers, "The Taste" was created for lovers of all things food. Hosted by a panel of mentors including, Anthony Bourdain, Nigella Lawson, Ludo Lefebvre and Brian Malarkey, they were served one spoonful, or taste, of dishes created by contestants ranging from professional chefs to home cooks. Not knowing who prepared each tasting the mentors made their decisions, based on taste alone, whether or not a contestant would join their team. There were a few times when more than one mentor gave a contestant the green light which then allowed for them to choose which mentor they wanted to team up with. So not only is it a competition between the contestants, but also between the mentors. There will be 16 lucky contestants chosen, four per team, so these mentors have to go with their intuitions and choose wisely. Each having their own strong personalities the mentors make for an edgy, humorous and quite interesting show. Tune in next week to watch the teams grow and mentoring begin with more tastings to be tasted. While each mentor will be guiding their teammates along in the kitchen they still will be given blind tastings, so the pressure is on with the chance of eliminating one of their own. The contestants have the opportunity at winning $100,000 and a 2013 Ford C-Max Hybrid!"
Thanks Jenn!  We can't wait to hear what you think of next weeks episode….  Stay tuned CCC!  

By the way, there is a special recipe contest sponsored by Best Foods/Hellmann's for The Taste.  You could win a trip to LA and a chance to cook on the show with one of the mentors!  Check out the "Blue Ribbon Challenge" details here: https://cookingcontestcentral.com/contests/the-blue-ribbon-challenge/ 
Who is your favorite contestant so far?  Which mentor would you like to work with?  Chime in below!