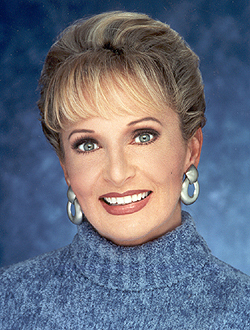 Nikki (Peden) Norman is a home cook who has won hundreds of awards for her creative and inspiring savory, pastry and beverage recipes. Her winning recipes, food styling, food photography and food writing are featured in cookbooks and magazines, plus used for promotional purposes on product packaging, web sites and print advertising campaigns.
Nikki's Grandmother taught her basic vegetable gardening and cooking skills as a child. By age seven her enthusiasm for cooking enabled Nikki to prepare her family's Thanksgiving and Christmas dinners with all the trimmings.
Nikki is a native of Glasgow, Kentucky, graduated with honors from Western Kentucky University and in 2009 became a Kentucky Colonel; an honorary title bestowed upon individuals (like Colonel Sanders of KFC fame) by the Governor of Kentucky.
After retiring in her mid-30s from a career as a health care executive / business owner / national speaker, Nikki has devoted time to self-study the culinary arts and heirloom gardening. Since 2000, recipe development, food styling, food photography, food writing and food videos for culinary competitions; plus judging national cooking / recipe contests, growing an annual 2500 square foot heirloom garden (including raising over 80 varieties of heirloom tomatoes), traveling for culinary arts study, food-related television appearances and home entertaining round out her culinary pastimes.
With residences in the mountainous region of middle Tennessee and oceanfront on Florida's northeast coast, Nikki often turns to her heirloom vegetable garden, homegrown citrus or fresh fish to keep her creativity flowing.
Culinary Travels Related to Contesting:
Since 2000, Nikki's won trips for her recipes to international destinations such as the North African country of Tunisia, Italy, Monaco, France and Mexico; plus traveled often to NYC, Los Angeles, Chicago, Napa Valley, Atlanta, Aspen, Las Vegas and Orlando, plus smaller U.S. destinations such as Lake Tahoe – CA, Wichita – KS, Albuquerque – NM, Winter Haven – FL and South Pittsburg – TN to participate in national cook-offs or contest-related events.
Television / Video:
Nikki was featured as one of the two best home cooks from the south in the inaugural year of the PBS television series MasterChef 2000. She has been featured on four Challenge series programs for the Food Network, including Whirlpool's Unique Cake Contest, Sutter Home Build a Better Burger, Crisco National Pie Championships and the National Cornbread Festival. Nikki completed a 16-week television and commercial acting course in 2000 and has presented her award-winning creations on local / regional television in Nashville, TN. In 2009 she won the Grand Prize in the American Lamb Board's Grilling Recipe Video contest.
Nikki's Favorite "Unusual" Contest Wins (2004 – 2009):
Winning two Grand Prizes in a national salt contest. Nikki's personal photograph, recipe(s) and professionally styled food photo(s) were printed on the backside of two million Morton Salt boxes distributed nationwide from 2006 – 2008.
Winning an International Recipe Contest sponsored by Chocolatier Magazine and Nielson Massy Vanilla open to home cooks and professional pastry chefs. The prize included 5-days i n Las Vegas for a $1500 multi-day pastry class at the International Pastry Forum and Exhibition in 2004.
Winning a $2500 catered Valentine's Cocktail Party from Torani in her home for 20 friends in 2007.
A "Sampling" of Nikki's Contest Wins (2003 – 2009):
2009 – Grand Prize – Gnarly Head Wines Rippin' Ribs Cook-off
2009 – Grand Prize – American Lamb Board "Grills Go Wild" Recipe Video Contest
2009 – First Place – Classic Cherry Pie – Crisco National Pie Championships
2008 – Grand Prize – Kahiki Asian Inspirations Recipe Contest
2008 – First Place – Yellow Tail Wines Tailgating Food Photo / Essay Contest
2006 – Grand Prize – Robert Mondavi Wines "Art of the Skewer" Grilling Contest
2007 – Grand Prize – Philips Seafood 6th Annual Crabmeat Recipe Contest
2007 – Grand Prize – Reynolds's Parchment "Create A Masterpiece to Share" Contest
2006 – Grand Prize – Furmano's "Get Your Salsa On" Recipe Contest
2007 – First Place – McClure's Maple Syrup BBQ Grilling Contest
2007 – Grand Prize – More Magazine and Wrigley's Food Photo / Essay Contest
2005 – Grand Prize – Sunkist Citrus Celebre' Recipe Contest
2005 – (Two) Grand Prizes – Morton Salt "Picture Yourself With An American Icon" Recipe Contest
2003 & 2004 – Finalist – Sutter Home Build A Better (Beef) Burger (2005 – 1st Beef Alternate)
2003 – People's Choice Award Winner – Sutter Home Build A Better Burger
2004 – Grand Prize – Nielson-Massey "Show Us The Beans" Recipe Contest
2006 – Grand Prize – Torani's Holiday Drink Contest
Nikki's Favorite Places to Study the Culinary Arts:
Annual Aspen Food and Wine Classic
Annual Gourmet Institute
Culinary Institute of America (CIA) – Boot Camp Programs
Viking Cooking School Classes
Annual National Fiery Foods & BBQ Show
Annual World Pastry Forum
Red Mountain Spa Cooking Classes
Nikki's Award-Winning Culinary Style:
Made from scratch, cutting-edge, artistic creations; manageable for the home cook —– often involving the grill, occasionally the oven, and sometimes wine or spirits!
Nikki's Contesting Advice:
"Always be selective when entering contests and stay true to your culinary style. I skip far more contests than I enter, including several contests offering the largest prize money because they don't appeal to me creatively or match my culinary style. It only takes one great entry, not a dozen, to win a contest and if your creative talents are applicable to this hobby you'll be rewarded with victories within a few months. Extend professional respect to contest sponsors and judges by kitchen testing your recipes before submitting them for judging, plus include a photo if it's an option. I'm enthusiastic about the direction in competitive cooking that requires food writing, recipe videos, food styling and photos to accompany entries. This opens previously untapped avenues for judging and opportunities for competitors to hone competitive skills in new artistic directions. My ideal recipe contest to enter would be one where the prizes go directly to a charity of my choice", says Nikki Norman.