Learn more about the Cooking Contest Central mission and community.

Why become a CCC member and how to join.

Stay up to date on culinary and contest tips, trends, travels, and more!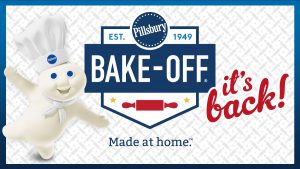 Breaking Pillsbury Bake-Off News!
2018 will mark the 48th Pillsbury Bake-Off Contest and we're thrilled to see what you've got cooking up, America! Entries officially open in October 2017 and the winner will be announced February 2018. Stay tuned for updates!
https://www.pillsbury.com/bake-off-contest
Testimonials
What our members are saying about us.
Attempting to renew my membership. Got my new password, already put my credit card info on another page. Now your site won't let me access anything. This is exactly what happened a few years ago. I paid but was never granted full access. Now you have my credit card info and I can't get back […]

Hello, My name is Sid. I wanted to write this email to compliment you for your great looking website Cookingcontestcentral.com. While I was reviewing your wonderful site, I thought that you would be a perfect partner for our affiliate program. I would like to invite you to join our affiliate program and start earning generous […]

I wish to cancel my subscription. I sent an e-mail months ago to this affect and I see that I have been charged for another year. Please advise. (more…)

MY subscription has expired and it wont let me add a new payment? How can I get one through to keep up with the website? (more…)

Dear whom it may concern, For part of my food tech coursework, I need to research the kind of ways that a young person could win/ get higher marks at a cooking competition. It would extremely help me if you were able to reply giving some insight on the kind of things that may help […]