Learn more about the Cooking Contest Central mission and community.

Why become a CCC member and how to join.

Stay up to date on culinary and contest tips, trends, travels, and more!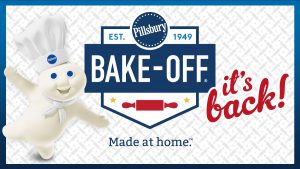 Breaking Pillsbury Bake-Off News!
2018 will mark the 48th Pillsbury Bake-Off Contest and we're thrilled to see what you've got cooking up, America! Entries officially open in October 2017 and the winner will be announced February 2018. Stay tuned for updates!
https://www.pillsbury.com/bake-off-contest
Testimonials
What our members are saying about us.
Hi, I'm wondering why there is no way to 'save' the contests you're interested on this website. Or am I missing something? There doesn't seem to be a system for staying organized here. Thanks, Charlotte (more…)

Testing new Jetpack contact form. (more…)

"I have enjoyed cooking for as long as I can remember. When I discovered recipe contests, I found it was a fun way to spur my creativity to come up with a recipe that used a required product or met a specific criteria like light and healthy. The lifelong friends I have met along the way have been an unexpected and delightful surprise. CCC is the best tool I have found to learn about all the new contests to enter and then later see what wonderful recipes have won all those great prizes."

"For us, belonging to CCC is like having our own "Personal Assistant". CCC provides an invaluable service, one that relieves us from the most time consuming tasks associated with contesting: finding current contests along with their rules and requirements. All this, in addition to providing continual support and assistance. In other words, freeing up our time for the fun part, coming up with recipes, sometimes even prize winning ones!"

"I love the CCC website! As soon as I joined I felt like I had found 'my people!' We love to be creative with food, try our hand at recipe contests and be supportive of each other! The Deadline Contests list is so handy for me. At a glance I can look at the dates and codes to see which contests I may want to try entering."