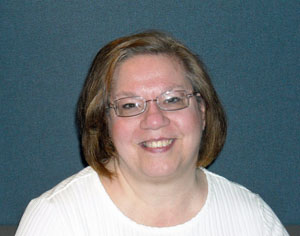 With 20 years of contesting under her belt, Sally Sibthorpe knows what it takes to win. And that experience can help in a pinch when you might have to make do with whatever you can find.
"I've entered cooking contests at my state [Michigan] fair for 26 years," Sally said. "I got 'hooked' on contesting after winning a pie-baking contest there that qualified me for Crisco's 1989 National pie-baking contest.
"I was amazed at the win, because my first attempt didn't come out, and I barely had enough time to make a second pie before I had to leave for the fair," Sally said. "The pie was just out of the oven, and my daughter held it with potholders in front of the car's air conditioning vents so it would cool enough to set before judging, and we raced away to the fair."
NOTABLE WINS: Third Place, 2009 Panera Bread Lovers Recipe Contest; Grand Prize, 2008 World Wide Gourmet Foods Recipe Contest; First Place, 2008 Best Barbecue Recipe Contest; Category Winner, 2008 Sweet Rewards; First Place, 2007 Quick & Simple's Low-Cal Recipes Contest; Second Place, 2007 National Chicken Cookoff; First Place, 2006 Michigan's Best Bread Contest; Grand Prize, 2007 Sweet Rewards; Grand Prize, 2004 Michigan's Best Dessert Contest; Finalist, 2002 Pillsbury Bake Off; Grand Prize, 2002 Rhemy Martin Perfect Pairing; Grand Prize, 2002 Tofurky Cooking Contest; Grand Prize – 2001 Mama Mary's; First Place, 2001 Colavita and Good Seasons; First Place, 2001 Hershey's 'Sugar & Spice' Recipe Contest (Breads and Desserts); Third Place, 2001 "It Hasta be Pasta" Contest; Third Place, 2001 Ducane "Cooking with Kids" contest; Finalist, 2001 Pillsbury Bakeoff; Finalist, 2001 Great Australian Barbeque; Finalist, 2001 National Dandelion Festival; Third Place, 2001 Chili Pepper Magazine Contest; Third Place, 2001 Colavita "Better Than Butter" contest.
MOST INTERESTING PRIZE: The trip to Paris for the Rhemy Martin Perfect Pairing was an incredible experience. I would never have been able to make a trip like that if it were not for cooking contests.
ADVICE: "It's the law of averages… enter enough contests, and you'll eventually win something."
FORUM NICKNAME: Sally