Apricot Breakfast Bread Pudding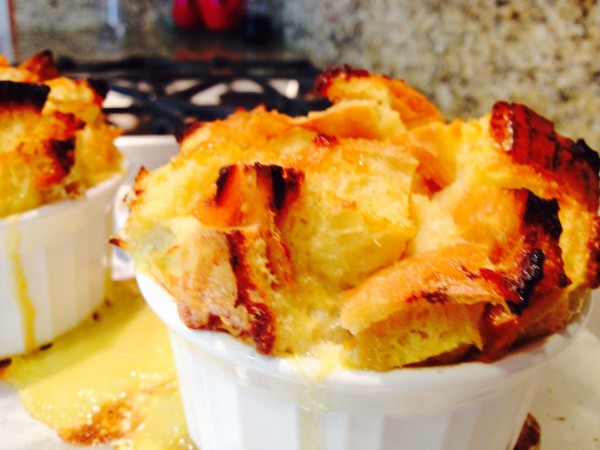 Bread puddings for breakfast is a great option on a busy weekend morning. Adding fruit preserves into the pudding itself gives a tasty spin. I like to experiment with different preserves and apricot is one of my favorites. Any type of bread like French / Italian / Brioche / Challah / Whole wheat can be used.
Ingredients
3 cups Bread , cut into 3/4 inch cubes
2 Eggs
6 Tablespoons Bonne Maman Apricot Preserves
1/2 teaspoon Vanilla extract
3/4 cup Milk
2 Tablespoons Sugar
Instructions
Preheat oven to 400 degrees F.
Butter two 6-ounce ramekins or other oven safe bowls.
Divide the bread cubes equally into the bowls.
Whisk together eggs, Bonne Maman Apricot Preserves, vanilla extract, milk and sugar in a bowl .
Pour the prepared mixture over the bread cubes until completely covered , pressing down the bread gently.
Let rest at room temperature for 30 minutes. (The dish can be assembled up to this point the night before , stored in the refrigerator and baked off the next morning.)
Place the ramekins on a baking sheet and bake for 30-40 minutes until golden and a toothpick inserted in the middle comes clean.
Cool slightly before serving and serve warm or at room temperature.