Asian Chicken, Rice, and Vegetable Soup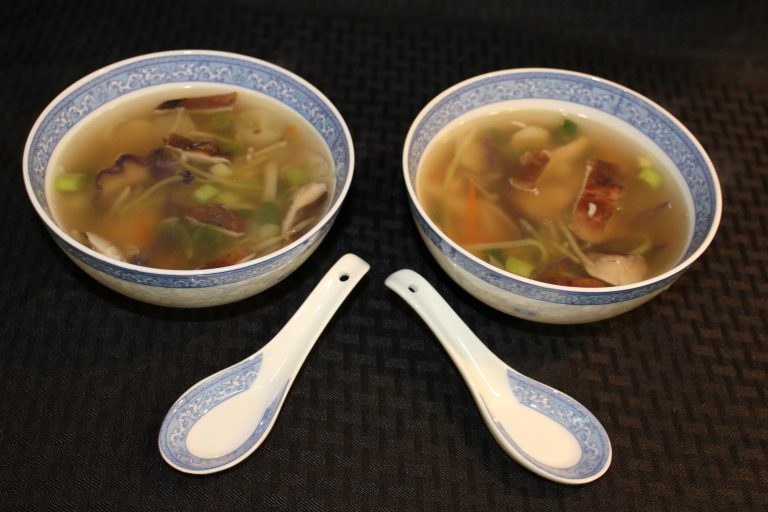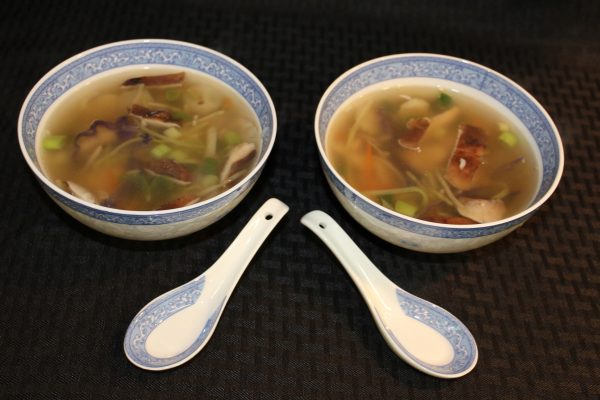 Asian Chicken, Rice, and Vegetable Soup is a one pot meal. Mann's Broccoli Cole Slaw eliminates a lot of chopping. It adds a great nutrition boost to my Asian chicken soup.
Ingredients
1 tablespoon sesame oil
½ pound chicken tenders, sliced into strips approximately ½ inch wide and 1 inch long
2 ounces shitake mushrooms, stems removed and cut into strips
2 teaspoons peeled and minced ginger root
2 teaspoons minced garlic
48 ounce container of all natural chicken broth
8 ounce can water chestnuts, undrained
2 small scallions, sliced with roots removed
2 cups Mann's Broccoli Cole Slaw
1/2 teaspoon salt
1/3 cup soy sauce
1 tablespoon sesame oil
2/3 cup cooked rice
Instructions
Add 1 tablespoon sesame oil to a medium skillet and place over low-medium heat. Add chicken and cook for 2 minutes. Turn chicken and add mushrooms, ginger root, and garlic and cook 2 minutes more.
In a medium soup pot add the chicken broth, water chestnuts, scallions, Mann's Broccoli Cole Slaw, salt, and soy sauce and heat to medium heat and simmer for 12 minutes.
In a medium skillet add the sesame oil and heat to low. Add the cooked rice and brown for 4 minutes, stirring constantly. Remove from heat and pour into soup pot. Serve immediately.
Notes
A quick week night meal.