Broccoli Cheddar Egg Cups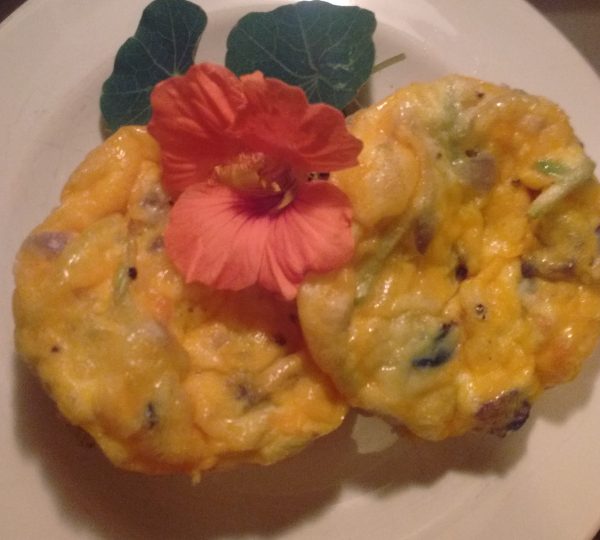 This is a great, quick recipe that can be used as a meal or snack and that can be eaten hot or cold.  It is a protein and fiber powerhouse.
Ingredients
Broccoli Cheddar Egg Cups
1 T butter
1/3 cup diced onion
1 1/2 cups Mann's broccoli coleslaw
12 eggs
4 oz shredded cheddar
1/2 tsp salt
1/4 tsp freshly ground pepper
Instructions
Preheat oven to 350 degrees, spray 12 cup muffin tin thoroughly with non-stick cooking spray.
In a medium sauté pan, melt 1 T butter over medium heat. Add onion and sauté until soft about 5 minutes.
Add Mann's broccoli slaw and cook until tender 1-2 minutes more. Meanwhile, crack 12 eggs into a large bowl and whisk until fully blended, add cheddar, salt and pepper.
Remove veggies from the stove and stir into egg mixture.
Divide egg mixture evenly between 12 muffin cups and bake 20-25 minutes.
Let rest 5 minutes and run a knife around edges to pop out of the pan. Serve room or cool and store in the refrigerator to reheat or eat cold.