Greek Breakfast Salad with Lemon-Currant Vinaigrette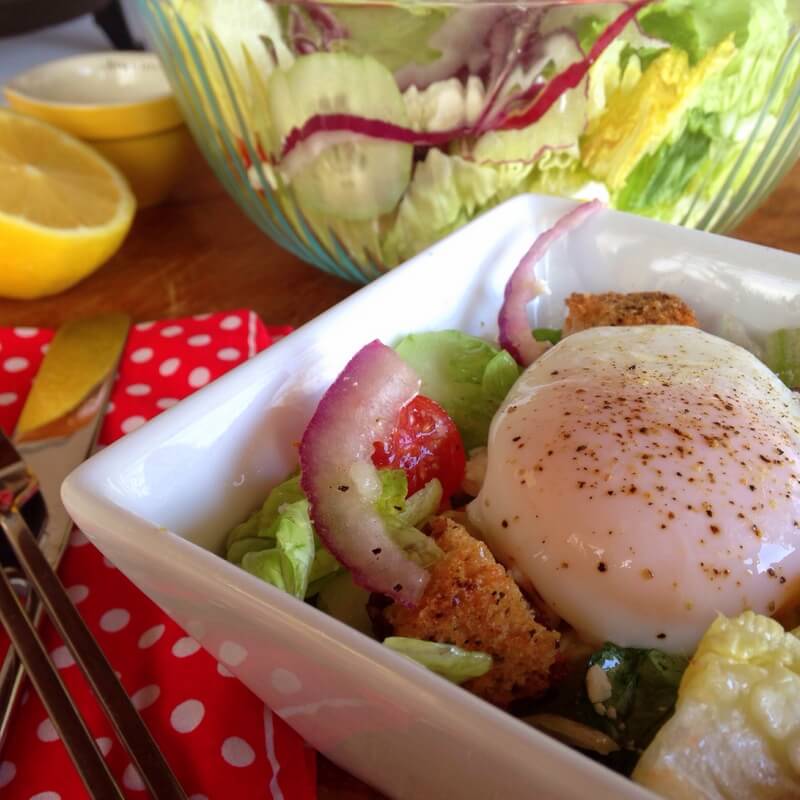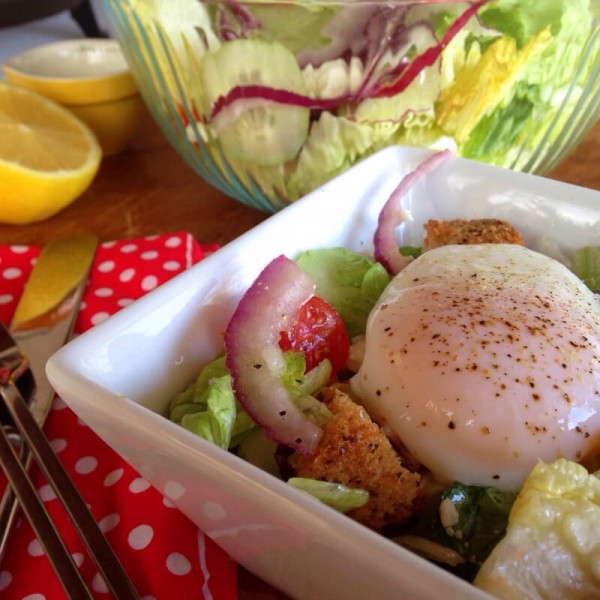 Salad for breakfast? It makes perfect sense–all things healthy and topped with a perfectly cooked egg, this Greek inspired salad is perfect for breakfast, brunch, or "breakfast for dinner"!
Ingredients
Lemon Currant Vinaigrette
2 tablespoons lemon juice
2 teaspoons Dijon mustard
2 tablespoons Bonne Maman Red Currant Jelly
2 tablespoons red wine vinegar
1/4 cup extra virgin olive oil
Salt and freshly ground pepper to taste
1 head Romaine lettuce, torn, washed and dried
1/2 cucumber, thinly sliced
1/4 cup chopped red onion
1/2 cup crumbled Feta cheese
1/2 cup pitted Kalamata olives
1/2 pint grape tomatoes, halved
1 cup croutons, optional
4 eggs, poached or fried to desired doneness
Instructions
In a small bowl, whisk together the lemon juice, mustard, jelly, and vinegar. Slowly add the olive oil, whisking constantly. Season with salt and pepper to taste. Set aside.
In a large bowl, combine the lettuce, cucumber, onion, cheese, olives and tomatoes. Toss with the vinaigrette.
Divide the salad into 4 bowls or plates. Sprinkle with croutons, if desired. Top each salad with an egg. Season with additional salt and pepper.