No-Fuss Crock Pot Chocolate Cake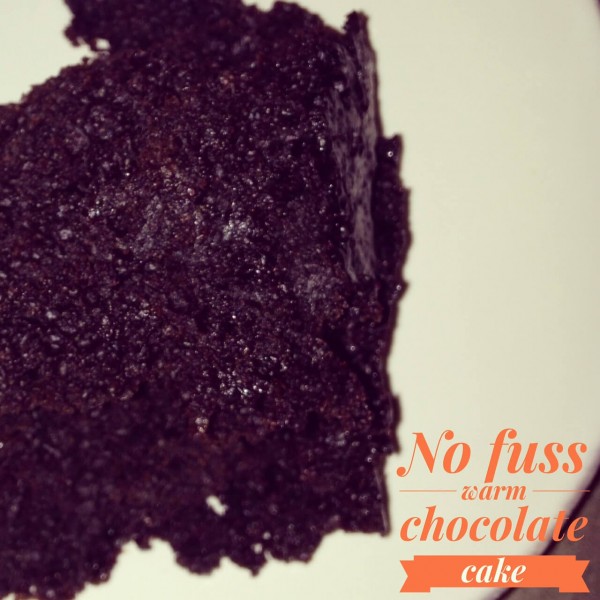 We recently hosted a dinner party and I had so much to do from appetizers to setting the table to dessert. Since dessert comes last, I thought I could put something on to slowly cook while we mingled and ate. It was perfect. When we were ready for dessert, it was hot and delicious. The best part is that I didn't have stop entertaining my guests to get it ready.
So for your next dinner party, prepare the dessert first, set it and forget it until it is time to wow your guests!
Note: The cake can be cooked on high for 3 hour, but I found the edges burned. It is much better when cooked on low for 5 hours.
Ingredients
1 box of chocolate cake mix
1 box of Hersheys Special Dark Instant Chocolate Pudding
1 cup Plain Whole Milk Yogurt (no flavors! Greek works great because it is thicker)
2 eggs
1 cup water
1/3 cup vegetable oil
1 cup mini chocolate chips
1 teaspoon vanilla
1 teaspoon cinnamon
Pinch of salt
Instructions
Pour all of the ingredients into a large mixing bowl. Using the whisk attachment (if using a stand mixer), mix on low until everything is combined.
Pour all of the ingredients into a crock pot (5 qt minimum). Cover, set the temperature to low and cook for 5 hours.
Scoop out a serving of cake and serve it with ice cream on the side (optional).
Notes
This was a crowd-pleaser!