Peanutty Pie Crust Clusters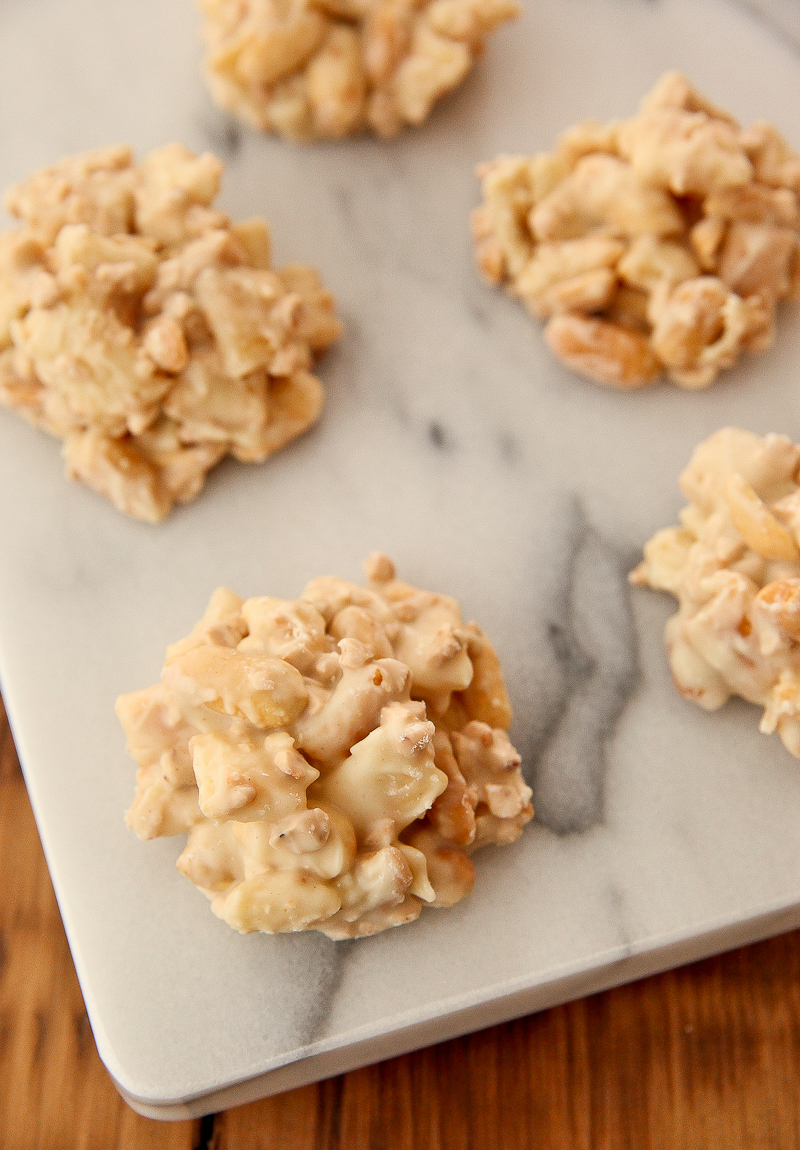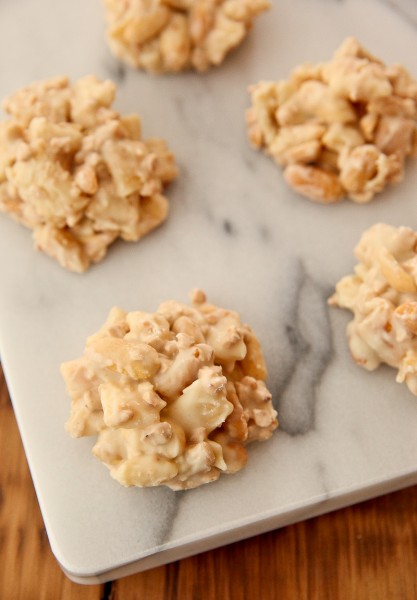 These "Peanutty Pie Crust Clusters" from Beth Royals won the $1,000,000 Grand Prize in the 2014 Pillsbury Bake-Off!
Ingredients
1 Pillsbury refrigerated pie crust, softened as directed on box
1 bag (12 oz) white vanilla baking chips (2 cups)
1 tablespoon Crisco Baking Sticks Butter Flavor All-Vegetable Shortening
1 tablespoon Jif Creamy Peanut Butter
1 cup salted cocktail peanuts
2/3 cup toffee bits
Instructions
Heat oven to 450°F. Line 2 cookie sheets with Reynolds Cut-Rite Wax Paper.
Unroll pie crust on work surface. With pizza cutter or knife, cut into 16 rows by 16 rows to make small squares. Arrange squares in single layer on large ungreased cookie sheet. Bake 6 to 8 minutes or until light golden brown. Remove squares from pan to cooling rack. Cool completely, about 5 minutes.
In large microwavable bowl, microwave baking chips, shortening and peanut butter uncovered on High 1 minute to 1 minute 30 seconds, stirring once, until chips can be stirred smooth. Add pie crust squares, peanuts and toffee bits; stir gently until evenly coated. Immediately drop by heaping tablespoonfuls onto lined cookie sheets. (If mixture gets too thick, microwave on High 15 seconds; stir.) Refrigerate about 15 minutes or until set. Store covered.