Roasted Brussels Sprouts with Mustard Pan Sauce and Bacon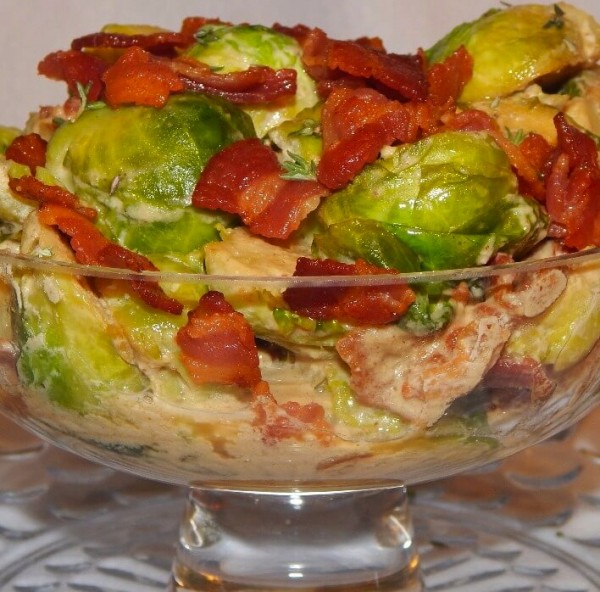 Roasted Brussels Sprouts with bacon are a perfect combination in this great holiday recipe. Quick, easy and delicious!
Ingredients
1 pound Brussels sprouts
2 Tablespoons olive oil
6 slices bacon
1/2 cup dry white wine
1/3 cup heavy cream
2 teaspoons Maille Honey Dijon Mustard
1 teaspoon salt
1/2 teaspoon pepper
1 Tablespoon chopped fresh tarragon
Instructions
Heat oven to 425 degrees.
Toss Brussels sprouts in olive oil and place on a baking sheet. Bake for 20 to 30 minutes until tender but still somewhat firm.
In a large skillet, cook bacon over medium heat until crispy. Remove from pan and crumble. Set aside.
Drain grease from skillet and reduce heat to low. Add wine and cook, scraping any remaining bacon bits from the pan. Add cream and mustard. Simmer until slightly thickened. Add tarragon, salt and pepper.
Add brussels sprouts to pan and stir to coat.
Remove to serving bowl and top with bacon.