Basic Sandwich Making Tips
Many of you are working on entries in the My Ultimate King's Hawaiian Sandwich Challenge.  As you are developing recipes, testing and photographing your entries, I wanted to offer a few sandwich making tips to keep in mind along the way.  But first, a slice of sandwich history!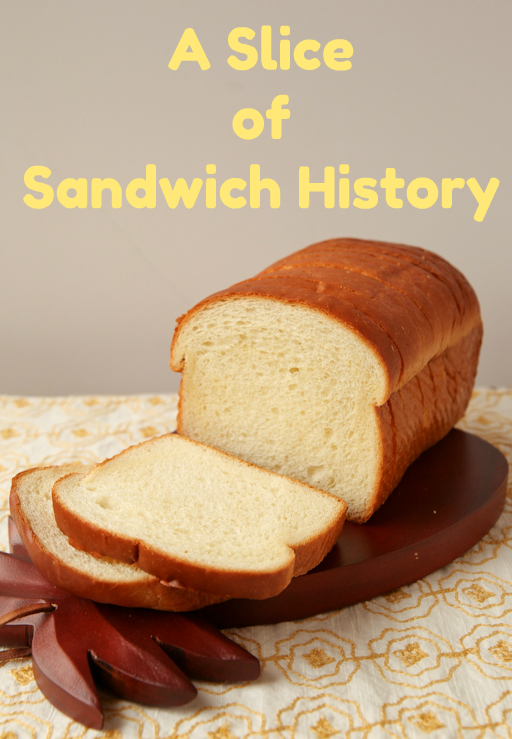 The story goes that John Montagu, the 4th Earl of Sandwich, started quite a trend in the 18th century when he asked his cook to prepare a snack that he could hold in one hand. This was because the Earl wanted to eat something without leaving his seat while gambling, and didn't want to put anything down to use a knife and fork.  His clever cook took some sliced meat and slapped it between two pieces of bread, and the "sandwich" was born.
Sandwiches have come a long way since then, with endless ideas for fillings which can be simple or complex, cooked or uncooked, and served hot, cold, open-faced, man-sized, bite-sized, double-decker, triple decker, and thousands of more possibilities.  What we know for sure is, sandwiches have become an integral part of American culture and they are as varied as the people who eat them.  Sandwiches are the most versatile of foods, from a simple breakfast sandwich to delicate tea sandwiches for an elegant wedding.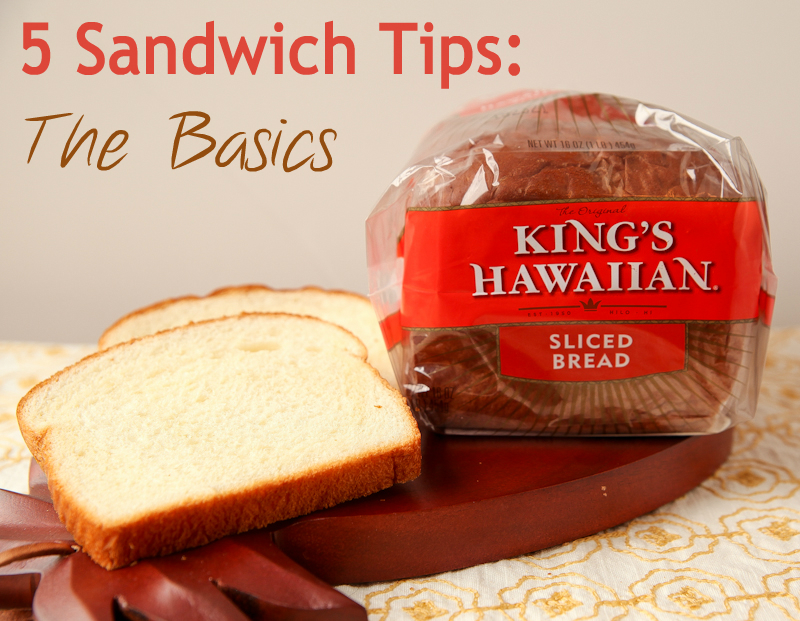 There a few basic rules of thumb to remember when building the perfect sandwich.  Keep these in mind as you develop your entry and as you prepare your sandwich for a photo.
5 Sandwich Tips:  The Basics
1)  Choose your bread wisely!  The right slice or bun can make or break a great sandwich.  Think about the flavor and shape of the bread.  You will also want to consider the "bread to filling" ratio as you build you sandwich.  King's Hawaiian offers several different options when it comes to bread options:
Sliced Bread:  Original Hawaiian Sweet Sliced Bread
Buns:  Mini Sub Rolls, Sandwich Buns, Hamburger Buns, Sweet Round Bread
Dinner Rolls (sweet, honey wheat, or savory butter)
2)  Whatever bread size or shape you choose, be sure to trim your ingredients to fit the bread.  Sloppy sandwiches just make a mess and distracts from enjoying each and every flavor component.
3)  For easy spreading onto your sandwich bread, butter, cream cheese, and other spreads should be at room temperature.
4)  Slice vegetables, meats and cheeses evenly so they stack up well as you build your sandwich.
5)  Once the sandwich is complete, use a sharp, serrated knife with gentle sawing motion to cut.  Don't just press down with a knife as the fillings can easily fall out.
Up next:  5 Advanced Sandwich Making Tips!