Farm Fresh Chicken Wrap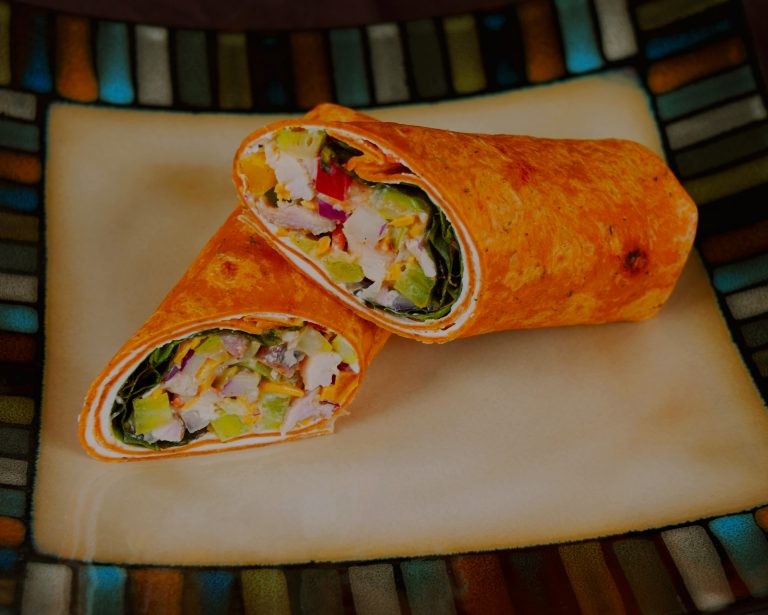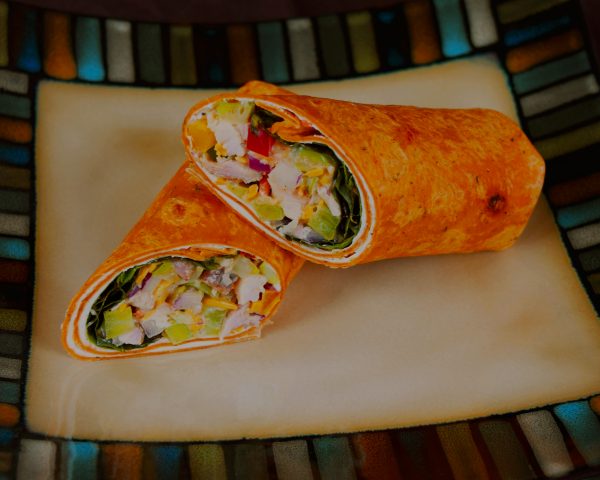 This Fun fresh chicken Wrap will sure to be a hit at your next luncheon.
Ingredients
3 Cups Diced cooked chicken
1 Cup Broccoli slaw
1 Cup Diced Celery
1 Cup Diced Green Pepper
1/2 Cup Diced Sweet red Pepper
1/2 Cup Diced Yellow Pepper
3/4 Cup Diced Red onion
1 Cup Shredded Cheddar Cheese
Ranch dip, Just enough to moisten salad (about 3/4 Cup)
*8-10 Sun dried Tomato Basil wraps
Whipped cream Cheese
Red leaf lettuce
Instructions
Dice Chicken and vegetables and combine in a bowl.
Add shredded cheese and combine.
Add just enough Ranch dip to moisten salad mixture and combine.
Spread Cream cheese on wrap and add a small amount of leaf lettuce to bottom third of wrap. place 1/2 to 3/4 salad mixture on top of leaf lettuce. Roll wrap tightly and press in ends of wrap.