Lemon Butter Broccoli Slaw Chicken and Angel Hair Pasta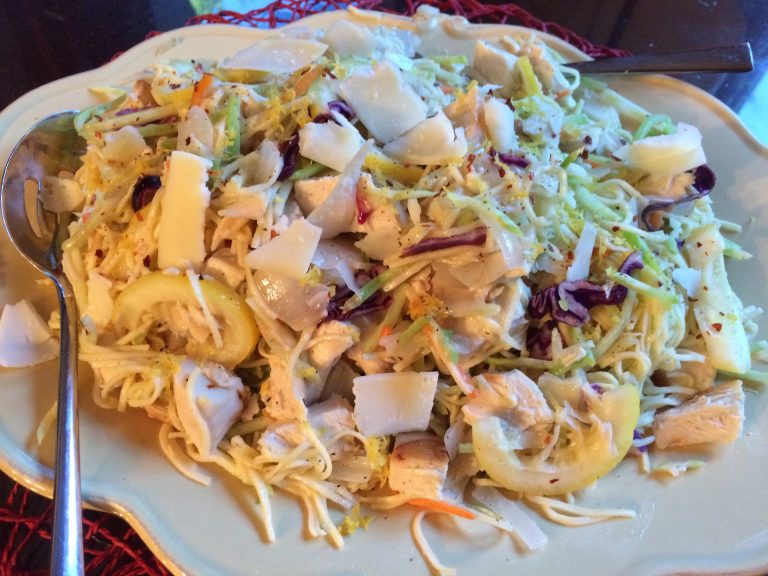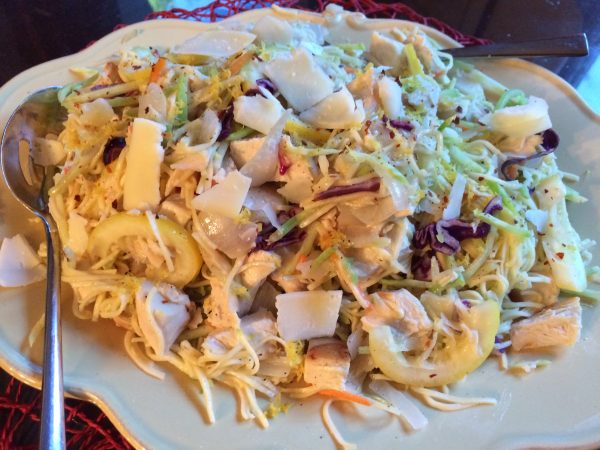 A luscious healthy angel hair pasta dish that tastes yummy and smells wonderful.
Ingredients
1 tbsp. extra-virgin olive oil
1 small rotisserie chicken, skin removed and meat coarsely chopped ( about 2 ½ cups)
kosher salt
Freshly ground black pepper
12 oz. angel hair
1/4 c. butter
2 cloves garlic, minced
½ cup red onion, finely chopped
1/3 c. freshly squeezed lemon juice
1 lemon, thinly sliced into half moons
Zest of 1 lemon
pinch of crushed red pepper flakes
3 c. Mann's broccoli cole slaw
1/4 c. Parmesan shaved
Instructions
In a large skillet over medium heat, heat olive oil. Add chicken and season generously with salt and pepper. Cook until no longer pink, 3 minutes to warm through.
Meanwhile, bring a large pot of salted water to a boil. Cook angel hair according to package directions until al dente. Drain, reserving 1 cup pasta water, and set aside.
Transfer chicken to a plate and add butter to skillet. Let melt, then add garlic and red onion. Cook, stirring occasionally, until soft, then add lemon juice, zest, and slices. Stir in crushed red pepper flakes and the broccoli slaw. Pour in 1/4 cup reserved water.
Return chicken to skillet. Gently toss until combined. 1 to 2 minutes.
Add angel hair and toss until combined. (Add more pasta water if desired.)
Top with Parmesan.
Notes
The small rostesserie chickens at the food stores work well for this. It allows you to stretch the meal to serve 4. The broccoli slaw is a nice change. It can be added at the end if you prefer more crunch.