Black Bean and Broccoli Slaw Quesadillas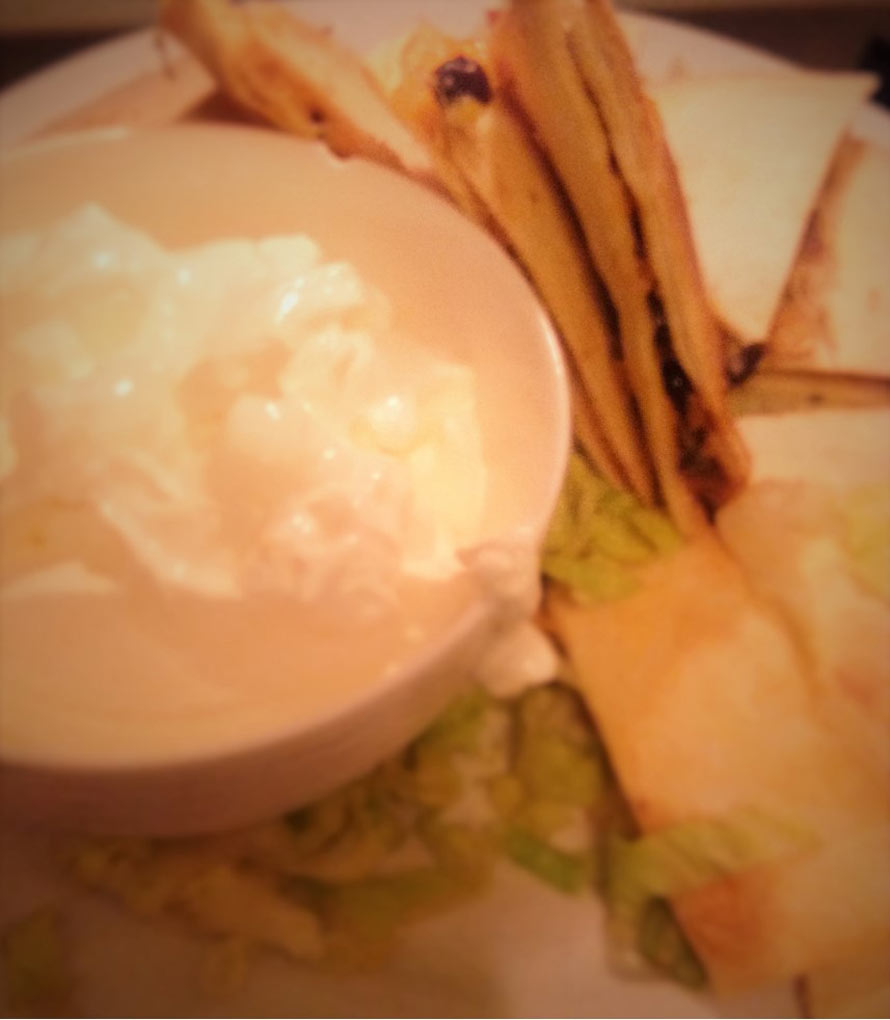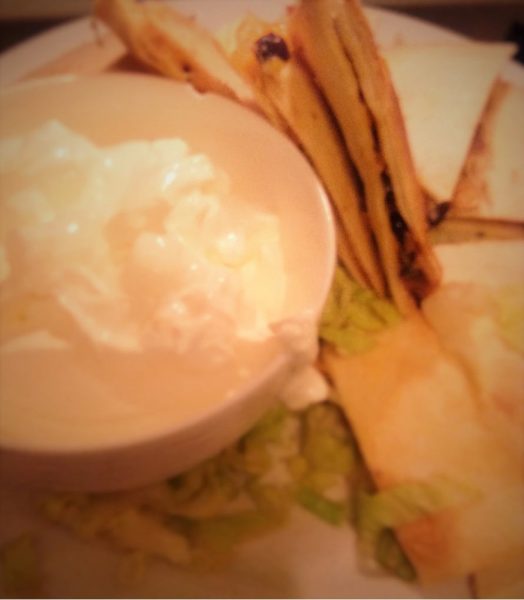 My kids love quesadillas and I do them different ways all the time.  This is a great recipe for a meatless meal.  This recipe can be eaten hot out of the oven or cold in a lunch from home.
Ingredients
Black Bean and Broccoli Slaw Quesidillas
1 T extra virgin olive oil (evoo)
1/2 cup red onion, chopped
1 cup Mann's Broccoli Slaw
1/2 tsp salt
1 1/2 cups black beans (from a can or cooked at home)
1/2 T chili powder
1/2 T cumin
1/2 cup water
12 8" flour tortillas
8oz shredded cheddar cheese
canola oil
shredded lettuce, guacamole, sour cream, salsa (optional)
Instructions
Preheat oven to 400 degrees.
In a medium sauté pan, heat 1 T evoo, add red onion, broccoli slaw and salt. Cook until soft about 3 minutes. Add black beans, chili powder, cumin and water. Cook until all water has been evaporated, stirring occasionally.
Meanwhile, brush 6 tortillas with canola oil and place them oil side down on cookie sheets. Divide cheese evenly among tortillas.
Next, divide bean mixture evenly and top with remaining tortillas. Brush tops of tortillas with canola oil, place the sheets in oven.
Bake the quesadillas for 12 minutes, flipping them once half way through cooking and switching wracks.
Remove from oven, let rest for 5 minutes.
Cut into wedges and serve with optional ingredients.