Sizzlin' Spicy Scampi Pizza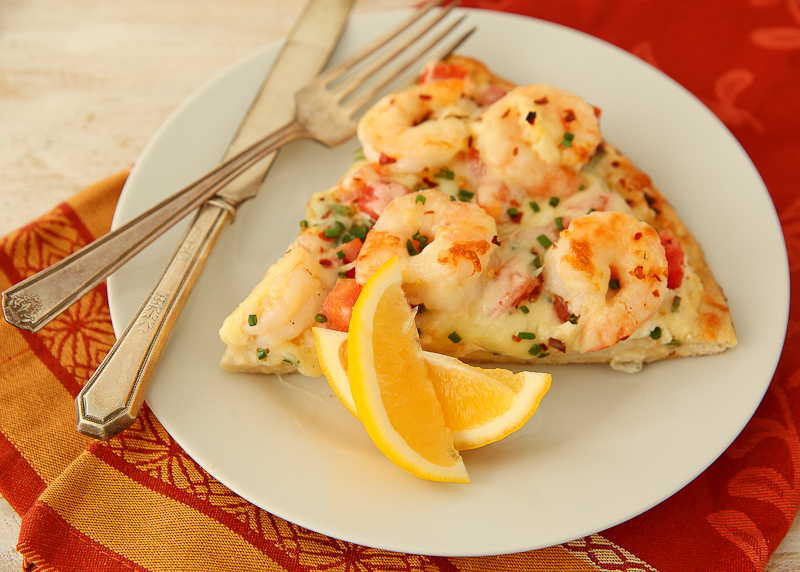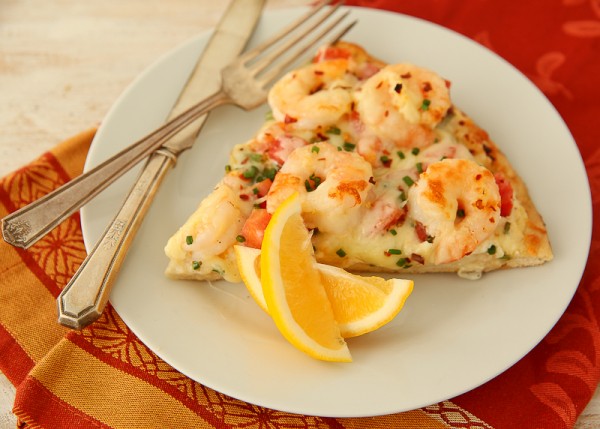 Mama Mary's Gourmet Pizza Crust Recipe Contest Grand Prize Winner 1997
Ingredients
1 12-inch Mama Mary's Gourmet Pizza Crust
3 Tablespoon extra virgin olive oil, divided
2 cloves garlic, minced
10 oz. uncooked medium-large shrimp, peeled, devined
1 1/2 Tablespoon fresh lemon juice
2 large plum tomatoes, seeded, chopped
1/4 cup chopped green onion
2 Tablespoons snipped fresh chives
Salt and Pepper, to taste
1/3 cup Boursin or herbed/garlic cream cheese, softened
3/4 cup shredded mozzarella cheese
1/4 cup grated parmesan
2 teaspoons crushed red pepper flakes
Instructions
Heat oven to 450 degrees F. Heat 2 Tablespoons oil in large non-stick skillet over medium-high heat. Add garlic and stir 30 seconds. Add shrimp and sauté 1 minute. Add lemon juice and cook until shrimp are pink and cooked through. Set aside.
In a medium bowl, mix tomatoes, green onion and 1 Tablespoon chives. Add remaining oil; season with salt and pepper. Spread boursin evenly over crust. Spoon tomato mixture over cheese. Top with cooked shrimp. Sprinkle with cheeses and red pepper flakes.
Bake 10-12 minutes or until cheeses are melted. Scatter with remaining 1 Tablespoon chives on top.