Sweet Broccoli Zucchini Bread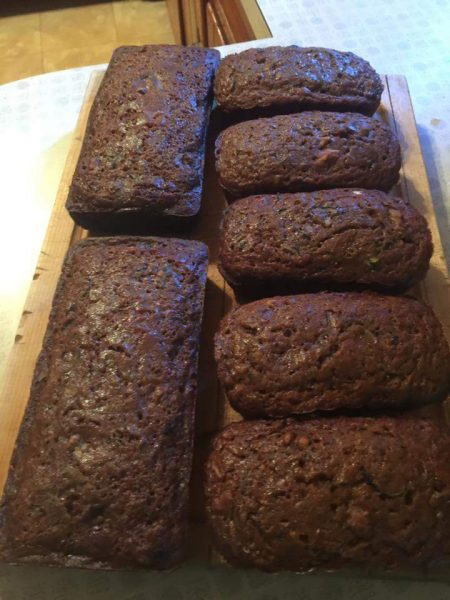 Just like a traditional zucchini bread, this broccoli zucchini bread is moist and full of flavor. The added vegetables add extra layer of robust complex taste while also adding a bonus of nutrients.
Ingredients
1 cup vegetable oil
1 large Zucchini shredded
1 teaspoons baking soda
1 bag Manns Brocolli slaw
3 cups flour
1 teaspoons baking powder
3 teaspoons cinnamon
3 eggs
Instructions
Grease and flour 2 8x4 pans
Sift flour, salt, baking powder, baking soda and cinnamon.
Beat eggs, oil and sugar
Add the sifted into the creamed. Mix well.
Stir in zucchini and broccoli slaw.
Bake 60 minutes.