The heart of what makes Cooking Contest Central so special is our tight-knit and supportive community.  Members of CCC receive access to our "Member Forums" and "Winning Recipe Archives."
This is a private area where members can interact, ask questions, share advice and support each other.
CCC has an extensive archive of contest winning recipes dating back over 10 years.  These archives are a valuable tool when researching a contest to learn about past winners.
Every year since 1999 we have been honoring one of our members by inducting them into our "Hall of Fame."  These members showcase not only outstanding culinary talents, but a passion for competitive cooking and a willingness to support fellow contesters.
"Member of the Month" – January
Marie Fama Valdes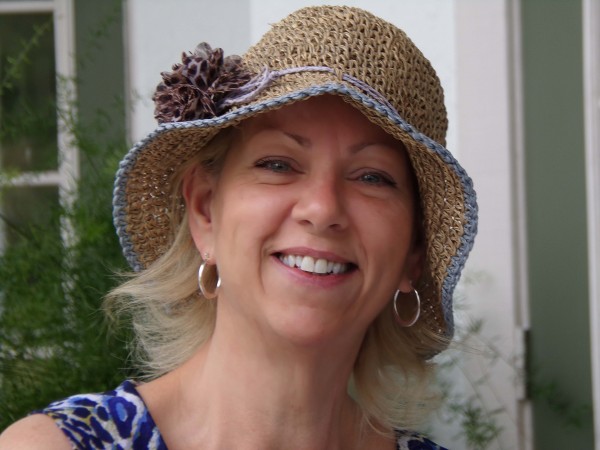 1)  How long have you been a member of CCC?
Almost 2 years now.  I learned about CCC in 2013 at the Pillsbury Bake-Off Finals in Las Vegas.  I met these wonderful people who were members and introduced me to this incredible company.
2)  What has been your favorite contest or favorite win so far?
Without a doubt, I was lucky to make the Pillsbury Bake-Off Finals in 2013 and 2014, huge honor and opportunity.  In the 2014 finals I was awarded the "Pillsbury Clever Twist" Award.  I was beyond shocked and so thrilled. I'm still shocked and thrilled.
3)  What is your dream contest to enter and win?
A contest that would win a trip to New York and visit to the Food Network Kitchens.
4)  When did you start getting interested in cooking?
When I was about 12, my parents divorced and my father raised my sister Sara and I.  I would help him with the shopping and cooking.  I started buying Family Circle and Woman's Day magazines and would make the recipes they featured.  While other teenagers were buying Cosmopolitan and Glamour, I was buying cookbooks and would ready them like novels from cover to cover.
5)  What made you decided to try competitive cooking?
Years ago, my mother bought me my first Pillsbury Cookbook.  She encouraged me to enter the contest but  I never did thinking I wasn't creative enough and it seemed out of reach.  In 2012 she passed away.  The email came from Pillsbury shortly after that the new contest was now open.  My husband said, you always promised your Mom, so I experimented and entered in her memory.  I was shocked to receive the notice I had made the semi-finals and then the finals.  Then, from the very first day, Kristina and CCC members have been  unbelievably supportive and such an encouraging family of friends who are so genuine, generous and thoughtful.  This family is what keeps me motivated to follow this passion I know I have always had.
6)  What has been your biggest kitchen disaster?
I'm  a pretty  good "safety" person, so happily I haven't set anything on fire….yet!
7)  Which chef, author or food professional do you most admire?
I follow so many of the food professionals, the stand outs and most admired for me would be Julia Child who was fearless, Carla Hall for her enthusiasm and Tyler Florence for his portrayed  kindness and passion.
8)  If you could invite any three people over for dinner (living or dead) who would they be?
First, my Dad who passed away 28 years ago and never had the best of what I can do, my husband, my son, my sister and nephew who encourage me every day (I know that's more than 3!)
9)  If you could choose your "last meal" what would it be?
Cannelloni, artisan bread and rainbow cookies.
10)  Where can we find out more about you?
Twitter: @ValdesMT
Facebook:  https://www.facebook.com/marie.f.valdes?fref=ts
Do you know someone who should be our next "Member of the Month?"  Email us today.