Angel's Share Speakeasy Cocktail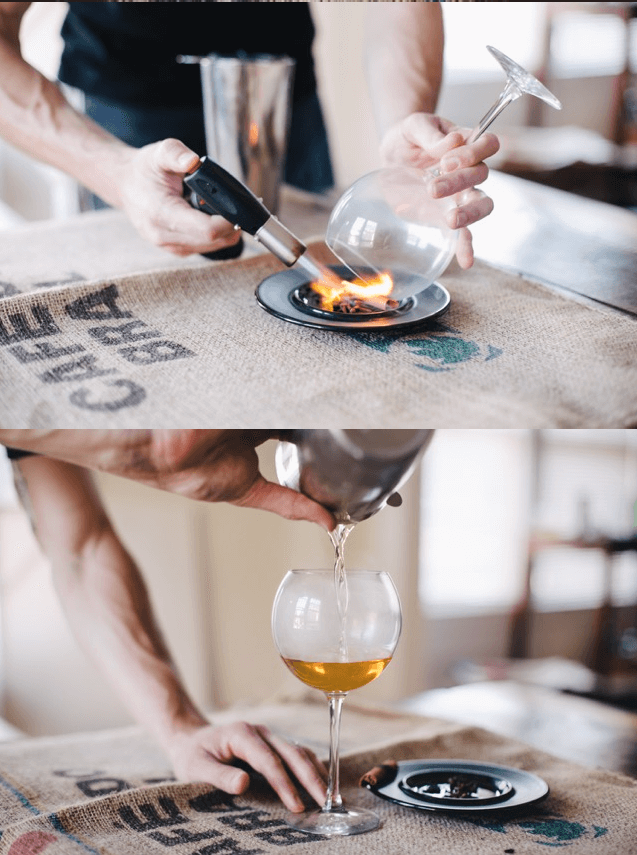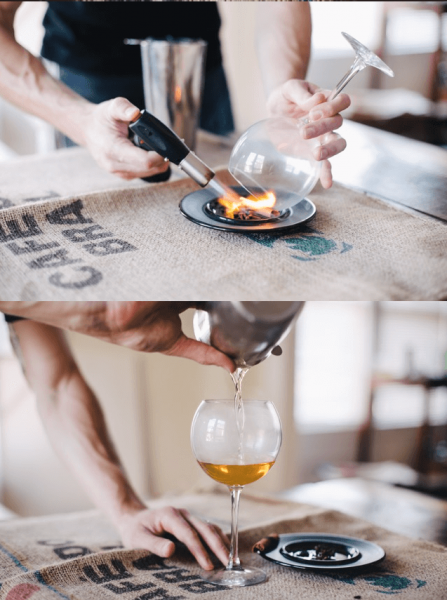 This cocktail was inspired by the speakeasy Angel's Share in NYC. They have a classic drink that involves smoking cinnamon, so we decided to make our own variation to pay homage!
Ingredients
For the Angel's Share cocktail,
1/2 ounce rye
1 ounce Benedictine
1/2 ounce madeira
For the smoked cloves & cinnamon,
1 Tablespoon cloves
4 sticks cinnamon
Instructions
Place cloves and cinnamon in small pile on oven-safe plate.
Torch cloves & cinnamon with lighter or small hand-held torch.
Immediately place serving glass (should be a goblet type glass) over cinnamon and cloves to capture smoke.
Combine rye, benedictine and madeira in beaker with ice.
Stir mixture in beaker until condensation forms on the outside.
Strain cocktail into cocktail glass and drink immediately in order to smell smoke.