Apple Muffin Macaroon Cobbler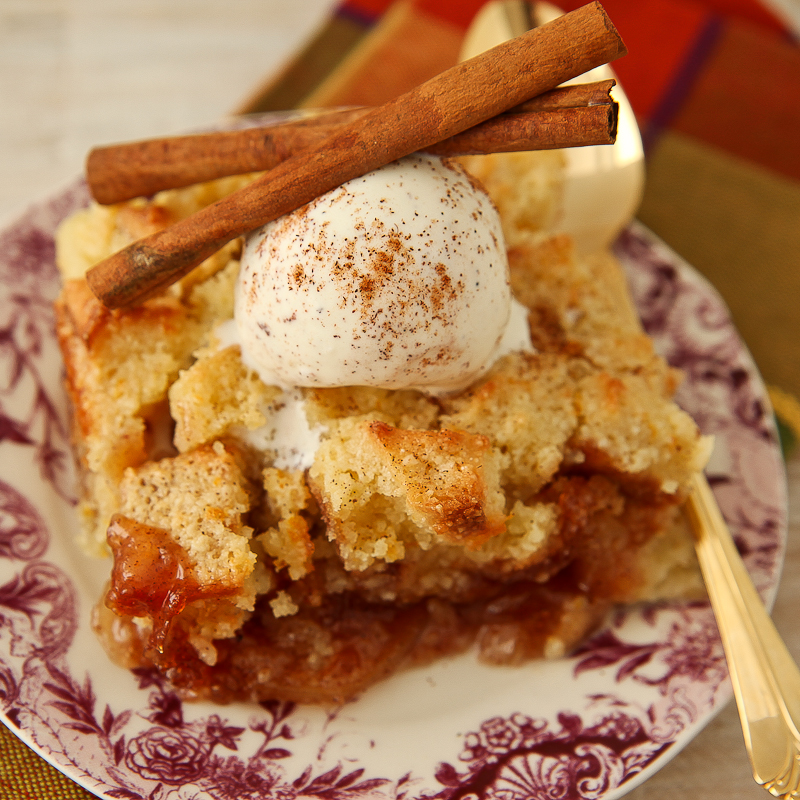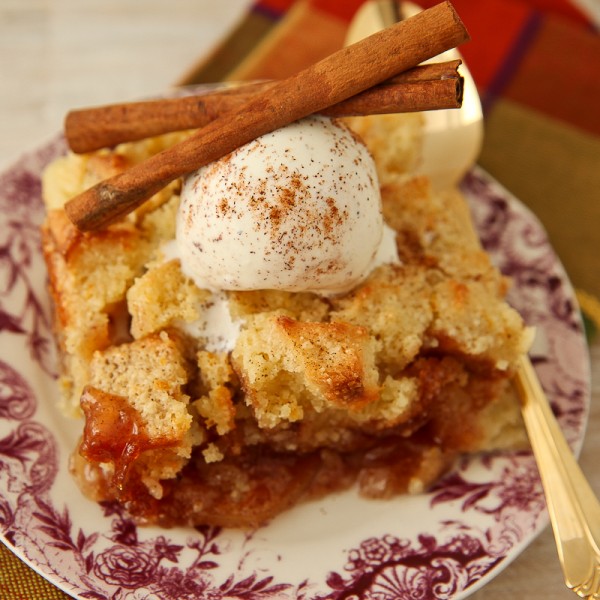 This creative "Apple Muffin Macaroon Cobbler" was the grand prize winner in a Bay's English Muffin recipe contest.
Ingredients
3/4 cup sugar
2 Tablespoons cornstarch
1 teaspoon ground cinnamon
1/2 teaspoon ground nutmeg
5 cups apples thinly sliced
1/2 cup apple juice
1/2 cup butter or margarine softened
2/3 cup sugar
2 eggs
1 cup ground almonds
1/2 cup half-and-half
2 Teaspoons grated orange rind
3 Bays English Muffins cut into 1/2-inch cubes
Instructions
Heat oven to 375 degrees F. Grease a 9- by 9-inch baking dish. In a medium-size bowl, combine sugar, cornstarch, cinnamon and nutmeg. Mix in apples and juice. Arrange in prepared dish. Bake 25 minutes; remove from oven.
While apples are baking, in medium-size bowl, cream butter and sugar until smooth. Add eggs, mixing well. Stir in almonds, half-and-half and orange rind. Fold in muffin cubes. Spoon over apples, continue baking 20 to 25 minutes or until top is golden brown and apples are tender. Serve warm.