Fresh Berries with Lemon Cream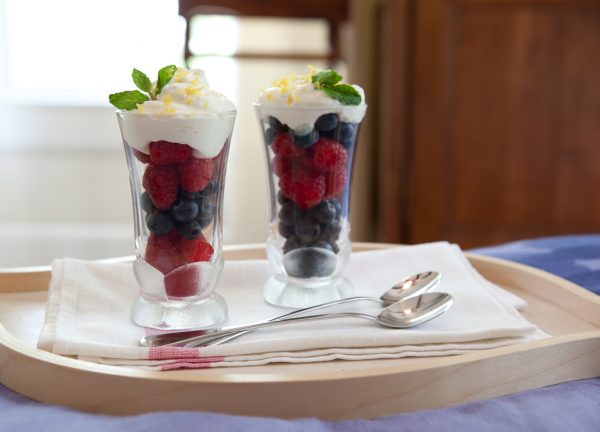 Breakfast in bed has to begin with the perfect mattress! My incredibly comfortable bed from Brentwood Home makes it easy to linger just a little bit longer on those lazy weekend mornings.
This recipe for Fresh Berries and Lemon Cream is my favorite way to enjoy an indulgent and leisurely breakfast in bed!
Ingredients
1 pint blueberries
1 pint raspberries
1 Tablespoon sugar
1/2 cup sugar
2 teaspoons grated lemon rind
1/2 cup lemon juice
1 cup heavy cream
Instructions
Wash berries, and combine them with 1 Tablespoon sugar in a small bowl.
Combine the 1/2 cup sugar, lemon rind, and lemon juice in a small saucepan. Bring to a boil, stirring only until the sugar dissolves. Simmer 10 minutes without stirring. Cool completely.
Whip cream until soft peaks form. Gently fold in lemon syrup. Serve over berries.