Avocado, Ham and Chia Seed Salad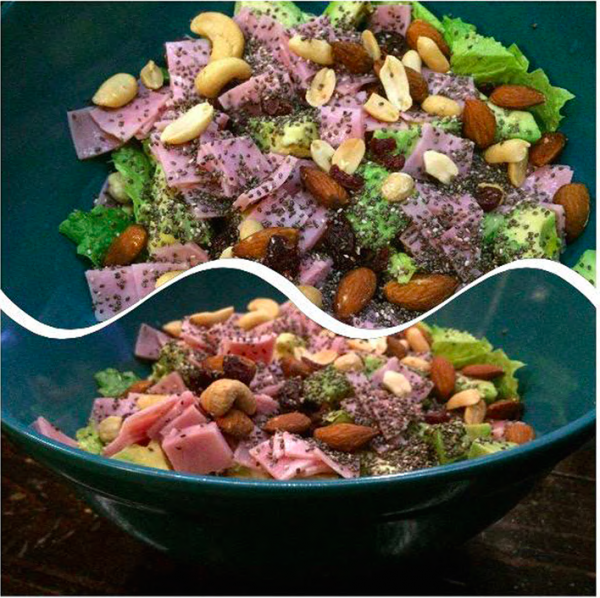 Stay healthy with this delicious and superfood-packed avocado chia seed salad.
Ingredients
1/2 head iceberg lettuce
1/2 bunch purple spinach
1 avocado
1/2 cup almonds
1/2 cup cashews
1/2 cup raisins
1/4 cup Chia seeds
Ham
soy sauce
balsamic vinegar
honey
mustard
olive oil
Instructions
Cut iceberg lettuce into small pieces and mix with purple spinach. Cut up avocado and ham into small cubes. Add all to a large bowl.
Top the salad with almonds, cashews, raisins and chia seeds.
Prepare the dressing. Whisk all the dressing ingredients in a small bowl. Add to the salad. Toss well.