French Country Casserole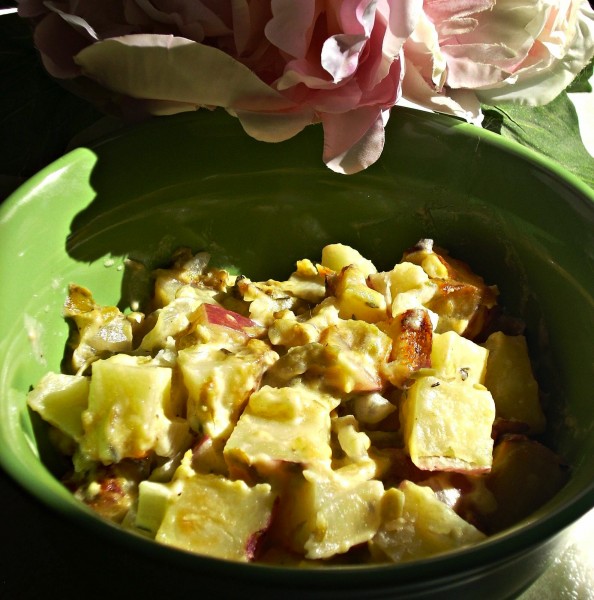 This French Country Casserole is a spectacular side dish that highlights the flavors of Provence. The mustard and goat cheese give the potatoes a punch of flavor fit for any holiday table.
Ingredients
6 medium red-skinned potatoes, washed and cubed.
1 can (16oz) French Cut Green beans, drained
1 teaspoon Herbs de Provence
4 Tablespoons butter
3 cloves garlic, minced or pressed
1/4 cup flour
1/2 cup Maille Dijon Originale mustard
1-1/2 cups chicken broth
1 cup milk
6 ounces soft goat cheese, crumbled
Instructions
Preheat oven to 400° F.
Mix together potatoes, green beans and Herbs de Provence.
In a medium saucepan, melt butter over medium heat. Add garlic, stirring constantly, cook for one minute. Whisk in flour to form a roux. When flour begins to brown slightly, stir in mustard. Whisk in milk and chicken broth until smooth.
Bring to a boil. Cook 3 min or until sauce begins to thicken.
Stir in goat cheese, just until melted. Season with salt and pepper to taste.
Pour hot sauce evenly over potatoes.
Cover and bake 30-45 min or until potatoes are soft. Serve immediately.
Notes
You can take this from side dish to Leftover Superstar, by adding leftover ham, turkey or pork roast.