Red Flannel Hash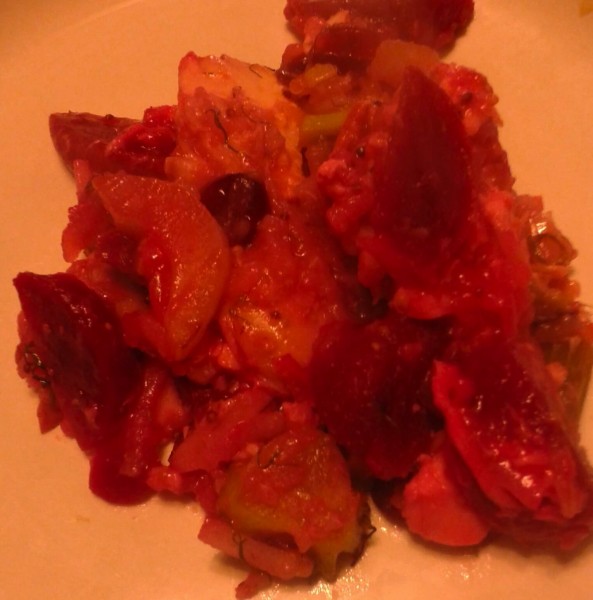 This red flannel hash is a great way to use leftover turkey from the holidays.
Ingredients
Juice of 1 lemon and 1 orange
1 to 2 Tablespoons Maille Olde Style mustard
1 bag (5 to 6 ounces) dried cranberries
1 jar (15.5 ounces) Harvard beets
about 3 to 4 cups skinned boned cubed cooked turkey
3 to 4 Tablespoons unsalted butter
1 bulb fennel (anise), chopped (fronds removed)
1 bunch scallions, trimmed, chopped
6 cloves garlic, minced
2 to 3 cups shredded potatoes, for hash browns
salt and pepper, to taste
water, as needed
Instructions
Place the lemon and orange juice in a large bowl. Add the mustard, cranberries, beets, and cubed or shredded turkey. Mix well.
Melt the butter in a 12-inch heavy-bottomed skillet. Lightly cook the fennel, scallions, and garlic in the butter.
Add the shredded potatoes and cook until browned, stirring and adding small amounts of water as needed to prevent sticking.
Add the chicken and beet mixture and stir until well blended. Cook until heated through. Add salt and pepper as desired.