Fruity Pebbles Confetti Pancakes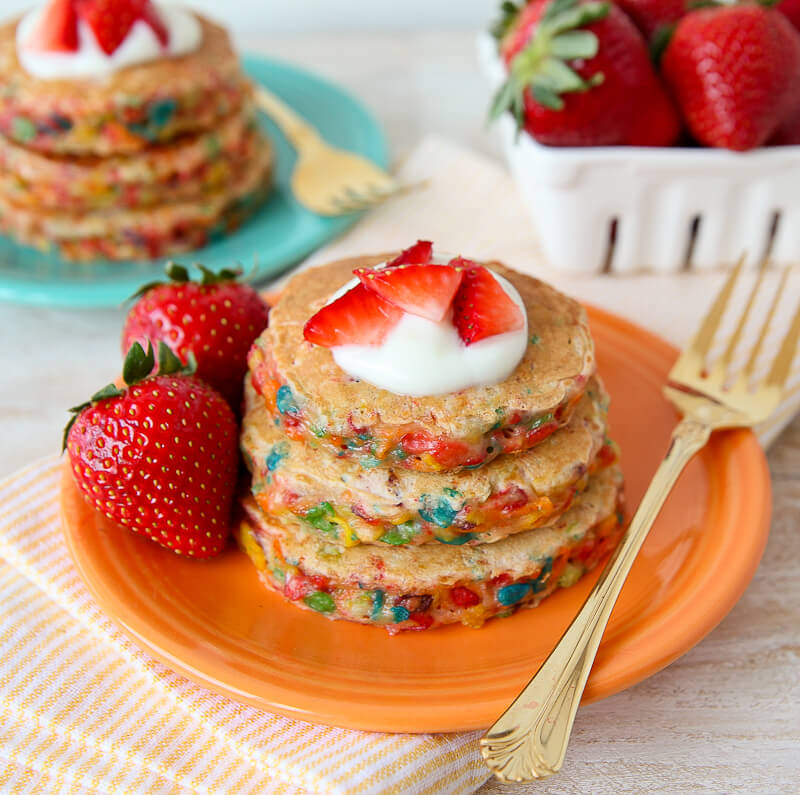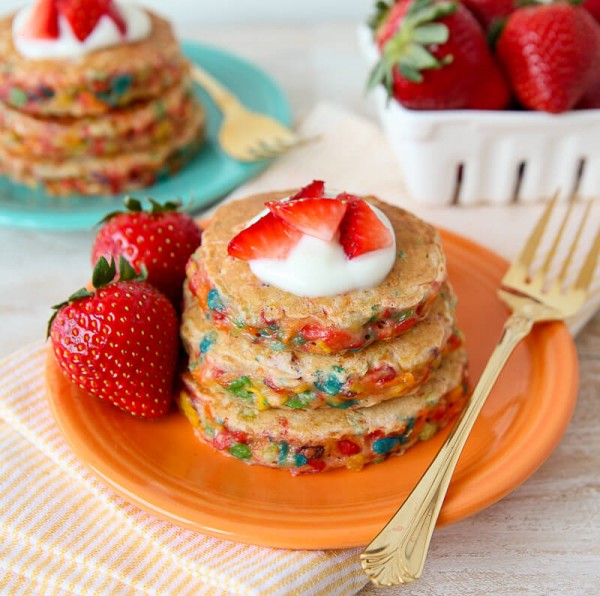 Breakfast is a celebration with these Fruity Pebbles Confetti Pancakes!
Ingredients
3 cups Fruity Pebbles Cereal, lightly crushed
1 cup flour
2 tsp. baking powder
2 eggs
1 cup milk
1 container (6 oz.) vanilla low-fat yogurt
1-1/2 cups sliced strawberries
Instructions
Mix cereal, flour and baking powder in medium bowl; set aside. Beat eggs and milk with wire whisk until well blended. Add to cereal mixture; mix well.
Preheat large nonstick griddle or skillet sprayed with cooking spray on medium heat. Ladle batter onto griddle, using 1/4 cup batter for each pancake. Cook until bubbles form on tops, then turn over to brown other sides.
Serve topped with the yogurt and fruit.