Fruity Pebbles Milk Punch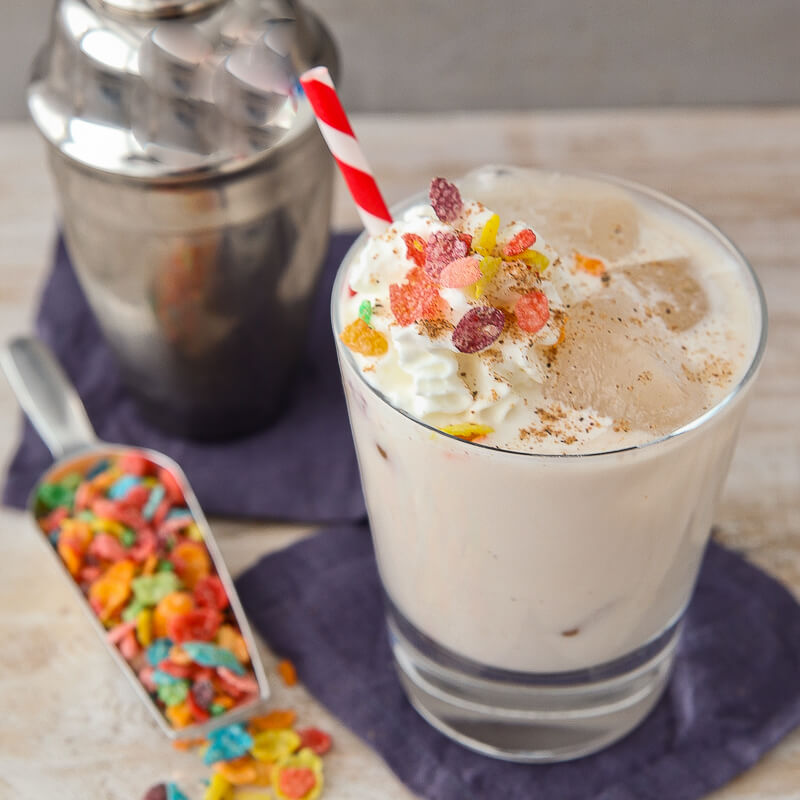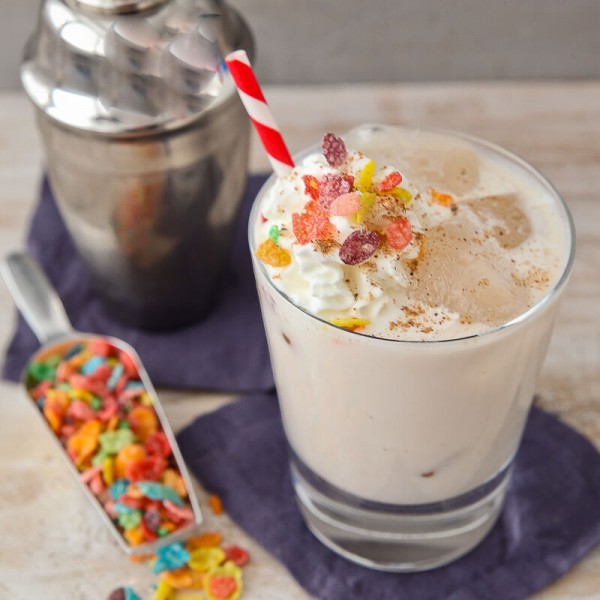 This bourbon-spiked milk punch is made with Fruity Pebbles cereal milk!
Ingredients
1/2 cup Fruity Pebbles Cereal
1 cup whole milk
2 ounces bourbon
1/4 teaspoon vanilla extract
Ice cubes
Whipped cream
Nutmeg
Fruity Pebbles cereal
Instructions
Combine Fruity Pebbles and milk in a cereal bowl. Allow to sit for 30 minutes. Strain out milk and discard cereal.
In a cocktail shaker, combine the Fruity Pebbles cereal milk, bourbon and vanilla extract with 3 ice cubes, and shake until frothy, about 30 seconds.
Strain into a double-old fashioned glass filled with ice. Garnish with a dollop of whipped cream, a dusting of nutmeg and sprinkle of cereal.