Good Health Power Energy Balls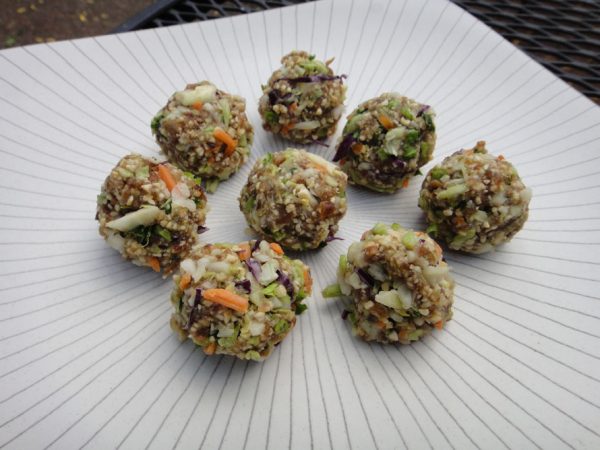 This entry is for Mann's recipe contest in the Boost category.
Ingredients
4 oz. pitted dates
4 oz. unsalted raw cashews
1/4 teaspoon ground turmeric
1/4 teaspoon ground ginger
1 teaspoon honey
2 cups Mann's Broccoli Cole Slaw
Instructions
Place dates, cashews, turmeric, ginger and honey into a food processor.
Process until very small crumbles form.
Add Mann's Broccoli coleslaw and process until slaw is chopped and incorporated.
Form small 1-inch balls.
Serve and store leftovers in refrigerator.
Notes
This recipe is easy to make and delicious. Store the balls in the refrigerator and you will have a healthy snack anytime you crave something sweet. Indulge without guilt.