Jalapeno Hush Puppies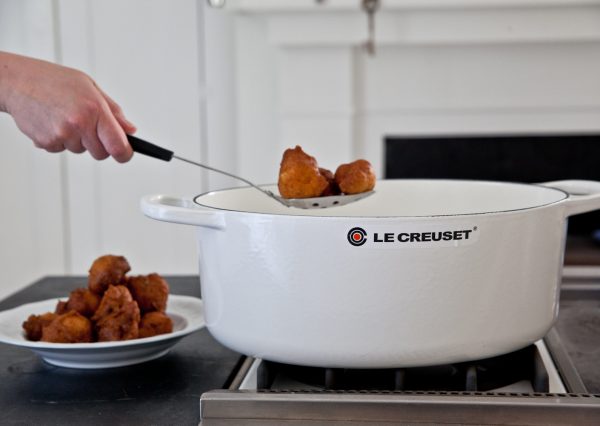 The secret to these Mississippi hush puppies is finely chopped jalapeno peppers for a bit of heat!
Deep fry the hush puppies in a large, cast iron Dutch oven. I couldn't live without my 9-1/2 quart Oval Dutch Oven from Le Creuset!
Ingredients
2 cups stone-ground cornmeal
1 Tabelspoon flour
1/2 teaspoon baking soda
1 teaspoon baking powder
1 teaspoon salt
1/4 cup finely chopped jalapeno peppers
1-1/4 cups buttermilk
1 egg, lightly beaten
Corn oil, for deep frying
Instructions
In a large bowl, combine cornmeal, flour, baking soda, baking powder, and salt. Add the jalapenos, buttermilk, and egg. Stir until thoroughly mixed.
Heat the oil in large, cast iron dutch oven to 375 degrees F and drop the batter by spoonfuls into the hot oil. Fry until golden brown. Drain and serve hot.