Warm Bacon and Broccoli Slaw with Apples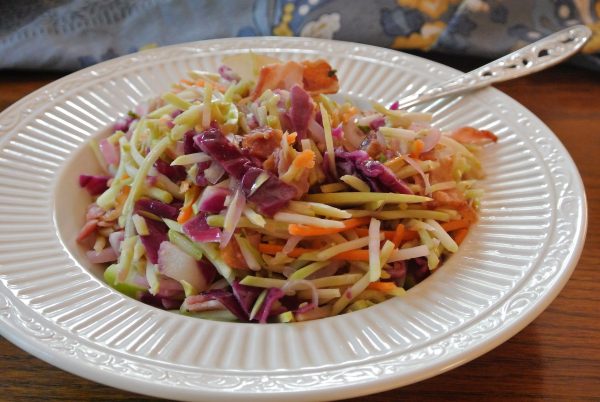 This is a flavorful side slaw that's easy to prepare but everyone will think you fussed.
Ingredients
4 slices bacon, diced
1/4 cup vinegar
1/2 red onion, sliced thin
1 package Mann's Broccoli Cole Slaw
2 teaspoons sugar
1/2 teaspoons salt
1/4 teaspoon fresh ground pepper
1 granny smith apple, cored and sliced thin
Instructions
Cook bacon in a large skillet until crisp; add vinegar and heat until simmering.
Add onion and broccoli cole slaw; toss and heat for minutes.
Sprinkle with sugar, salt, pepper and toss.
Add apple slices when ready to serve and toss.