Mini Cinnamon Apple Turnovers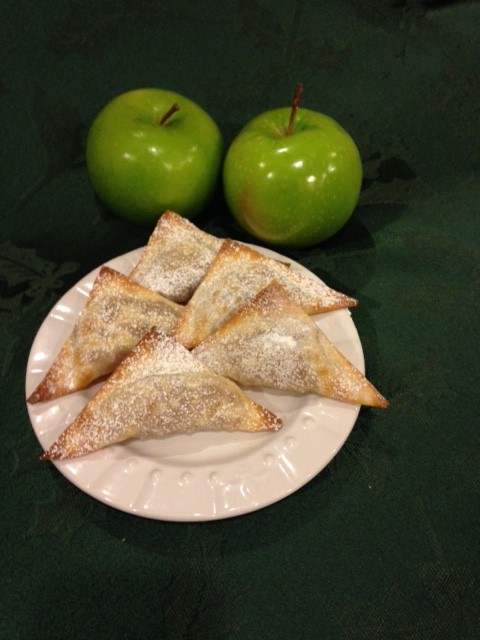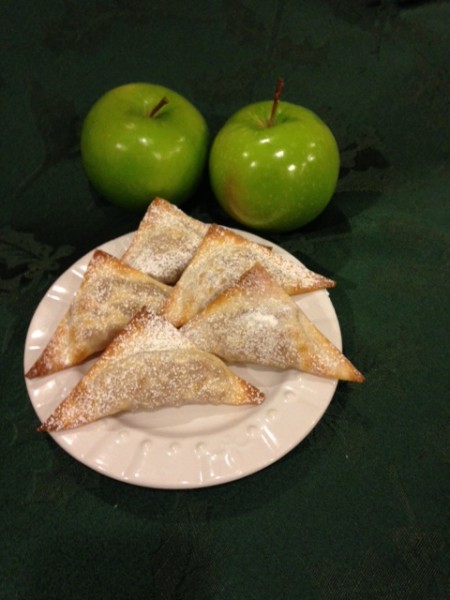 A little sweet. A little tart and no fat. Yummy!
Ingredients
2 Granny Smith apples
2 tablespoons granulated sugar
1 1/2 teaspoons ground cinnamon
2 tablespoons water
16 wonton wrappers
powdered sugar, for dusting
Instructions
Preheat oven to 400 degrees F. Spray a baking sheet lightly with non-stick cooking spray.
In a small saucepan combine apples, granulated sugar and water. Stir to dissolve sugar.
Bring to boil. Reduce heat and simmer for 5-7 minutes or until apples are tender, but not soft.
Remove from heat. Let set 5 minutes and drain off excess liquid.
Place wonton wrappers on a work surface. Spoon about 2 teaspoons of apple mixture into the center of each wrapper.
Lightly brush edges of the wrappers with water.
Fold the wrappers in half over the filling forming a triangle and press the edges to seal.
Lightly spray each wrapper with non-stick cooking spray and place on baking sheet.
Bake 5-7 minutes or until golden.
Arrange on serving plate and dust lightly with powered sugar.
Notes
You can substitute Splenda for the granulated sugar.