Roasty Toasty Broccoli and Cheese Dip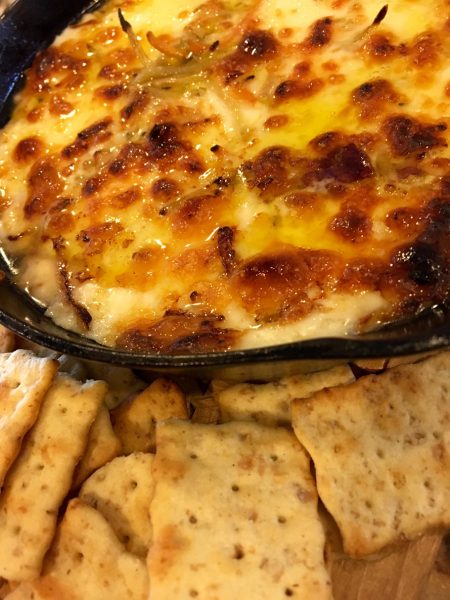 Easy, cheesy and oh so pleasing! Make this dish in minutes and impress your friends.
Ingredients
1 tablespoon olive oil
3 cloves garlic, finely chopped
3/4 cup Mann's Broccoli Cole Slaw
1 teaspoon Worcestershire
1 teaspoon lemon juice
1 cup cubed pepper jack cheese
Bread and crackers for serving
Instructions
Preheat oven broiler on high and move rack within 6 inches of the heat source or as close as you can.
Using a small cast iron skillet (I used a mini 5 inch) or other small stovetop/oven safe dish, sauté garlic and slaw in oil over low heat for around four minutes or until tender.
Turn off heat and stir in Worcestershire sauce and one teaspoon of lemon juice.
Add cheese and roughly combine all ingredients.
Broil for roughly four minutes or until bubbly and golden!