Slow Cooker Ropa Vieja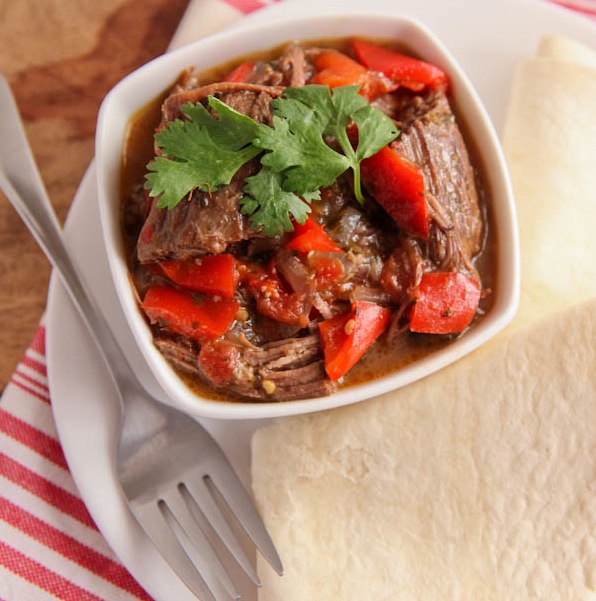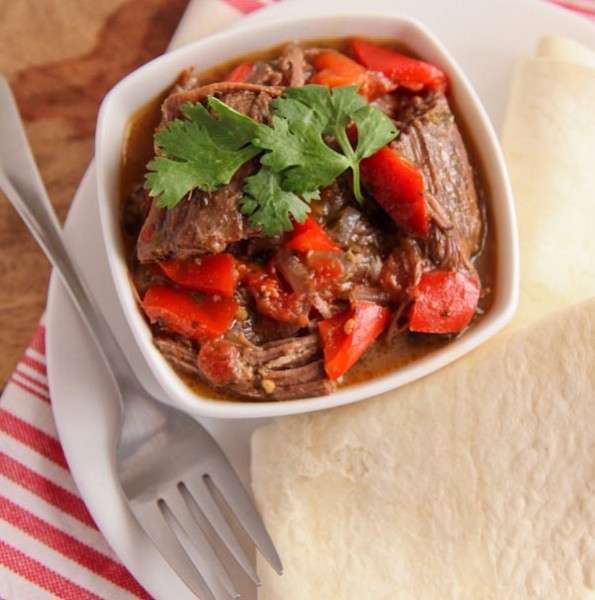 This easy shredded beef recipe is great inside a tortilla or on top of a salad!
Ingredients
2 lbs Flank Steak
2 Red Bell Peppers, seeded and sliced
1 Large Red Onion, sliced
1 Tube Gourmet Garden Cilantro
2 Tablespoons Gourmet Garden Garlic
2 Tablespoons Gourmet Garden Chili Pepper
1 (15 Oz) Can Diced Tomatoes
1/2 cup Red Wine Vinegar
1/2 teaspoon Ground Black Pepper
1 Tablespoon Ground Cumin
Instructions
Add all ingredients into the slow cooker and set to high for 4-6 hours. When the meat is done, remove from the slow cooker and shred. Return the meat to the slow cooker and coat with sauce. Serve with a salad or tortillas.