Spiked Cinnamon Roll Cocktail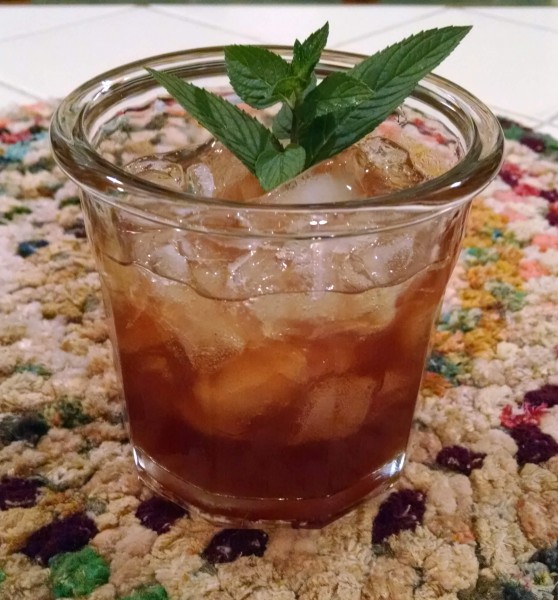 When you find yourself sitting by a warm crackling fire after a brisk fall day you will definitely want this cocktail in your hands. Imagine if you could drink a fresh baked cinnamon roll slathered with bourbon icing. Sit back and enjoy sipping on just that. The mint leaves are a subtle addition to the drink. They just provide a clean refreshing finish without tasting minty.
Ingredients
1/3 cup granulated sugar
1/3 cup water
1 teaspoon good quality cinnamon
1 teaspoon Mexican vanilla
4-5 large mint leaves plus more for garnish (optional)
cinnamon sticks for garnish (optional)
½ cup bourbon whiskey
Instructions
In a small saucepan combine sugar, water and cinnamon. Bring syrup to boil. Remove from heat and stir in vanilla. Add mint leaves. Crush mint with a muddling tool or the back of a spoon. Place a coffee filter over a liquid measuring cup. Filter syrup through the filter. Combine equal parts syrup and whiskey. Pour over a lowball cup filled with crushed ice. Garnish with mint leaves or cinnamon stick.