Tossed Broccoli Cole Slaw with Dried Bananas, Oats and Seeds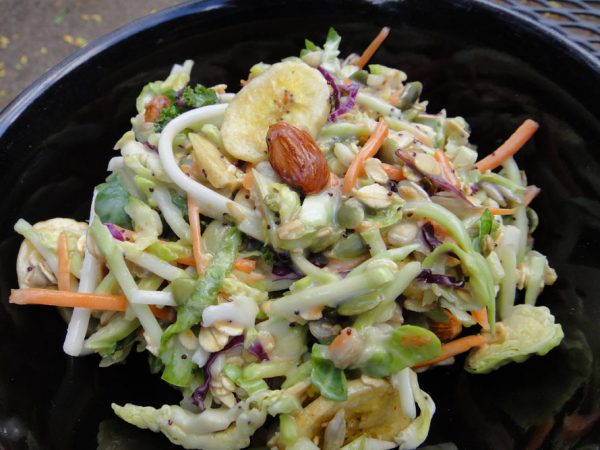 This entry is for the Mann's Recipe contest in the Toss category.
Ingredients
1 bag Mann's Broccoli Cole Slaw (12 oz.)
1 oz. dried banana chips, broken up
1/3 cup chopped almonds
1/4 cup sunflower seeds
1/4 cup raw pumpkin seeds
1/4 cup rolled oats
1 teaspoon soy sauce
1 cup poppy seed dressing
Instructions
Toss together broccoli Cole slaw, banana chips, almonds, sunflower seeds, pumpkin seeds and oats in a bowl.
Combine soy sauce and poppy seed dressing. Pour on salad and toss before serving.
Notes
This healthy salad appeals to the whole family. The sweet banana chips, crunchy nuts and seeds makes this a delicious way to eat your vegetables.