Scharffen Berger "Chocolate Adventure Contest!
The deadline for one of the most exciting contests of the year is right around the corner….the Scharffen Berger "Chocolate Adventure Contest!"  Not only does this unique contest have a whopping $25,000 Grand Prize, it also gives home cooks the license to be creative and, of course, adventurous with their chocolate recipes.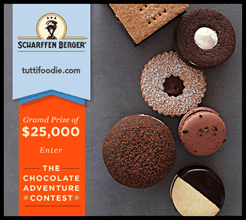 The theme this year is "sandwich cookies" and the sponsors are giving you free reign to have fun with this concept.  You can make an ice cream sandwich, South American inspired "alfajores", a trendy whoopie pie, a classic jam-filled linzer cookie, and more!
Of course you want to feature the rich and decadent Scharffen Berger Chocolate, and you can find a full list of products on their website.  Then the fun begins!  The "adventure ingredient…" You must choose at least one from the following list: Coconut milk or coconut cream, Sweet potato, Tapioca or tapioca flour, Tequila, Banana, Chili pepper (any type; fresh, whole-dried or ground), Pine nuts, Corn meal, Sumatra coffee, Fresh ginger, Yerba Mate, Cacao nibs
Judges will select a winner based on creativity, taste, use of chocolate, ease of preparation, and whether the recipe reflects a spirit of adventure!
For more information see the CCC contest listing for further details and entry links.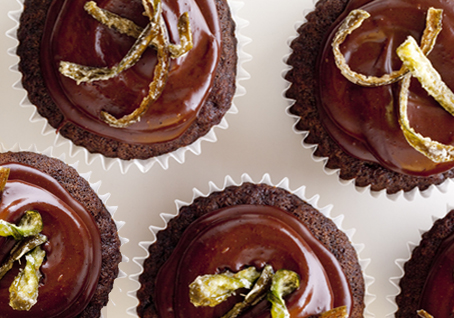 Several CCC'ers have been quite successful in this contest in past years.  I asked a few to share about their Chocolate Adventure experience.  Hopefully their responses will inspire you to enter this year!
In 2010, Jennifer Daskevich won 2nd place for her "Spicy Dulce de Leche and Chocolate Cream Stout Cupcakes with Chile Ganache and Candied Serrano Chiles."  She used Stout beer, Buttermilk, Sweetened condensed milk, and Chili pepper as her adventure ingredients.
What made you decide to enter the Chocolate Adventure Contest?
"I only started entering recipe contests two years ago and Scharffen Berger was one of the first big contests I entered.  I caught the bug with smaller contests but was really excited for Chocolate Adventure.  The timing was perfect – I tested out my recipes on my family over Christmas and submitted them after Christmas."  
What do you enjoy about cooking with Scharffen Berger chocolate?
"Scharffen Berger is high quality, delicious and wonderful to bake with.  It interacts wonderfully with other ingredients and desserts made with Scharffen Berger make for rich delicious desserts."
Tell us a little bit about your experience working with the "adventure" ingredients.  Did this contest introduce you to any new ingredients or flavor combinations you hadn't tried before?
"In 2010 when the contest was cupcakes the adventure ingredients were a huge inspiration to me.  I had always loved the idea of chocolate and chile together as well as the spicy with the sweet.  I wanted to use chile in as many ways as I could in the recipe and the candied serrano chiles I garnished my chocolate chile cupcake with are still one of the favorite things I've made.  I love being inspired by different ingredients and thinking of new flavor combinations that might not have occurred to me.  It was both challenging and enjoyable, and really enjoyable when I got the call that I had won second place, $7000.  I never would have thought that making cupcakes for my family at Christmas would have rewards beyond the smiles on their faces.  In 2011 the theme was to elevate a classic dessert and this was a very special recipe for me as I was inspired by my father's favorite dessert – German Chocolate Cake.  By using three different Scharffen Berger chocolates, the cake was truly one for chocolate lovers.  Winning the grand prize was very special and a wonderful moment I shared with my father."
Are you planning on entering again this year?  Do you have any suggestions for other CCC members who are considering entering this contest?
"I am planning on entering this year – and have been dreaming about sandwich cookies for a couple of months now.  The great thing about this contest is the focus on creativity and sophisticated flavors.  You are only limited by your imagination.  Make your family some treats for the holidays, submit the recipe, and wait for the call."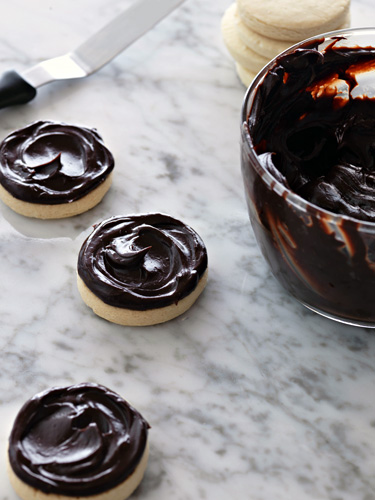 Merry Graham was a finalist in the 2010 contest for her "Midnight Chocolate-Espresso Cupcakes with Meyer Lemon-Coconut Cream Filling and Whipped Dream Topping" using coconut cream, meyer lemon, Sumatra coffee beans as her "Adventure Ingredients."  She also offered some insight into the contest:
What made you decide to enter the Chocolate Adventure Contest?
"I love entering recipe contests when the sponsor challenges you with specific ingredients. I enjoy researching usual ingredients and attempting to create a delicious entry. I am not really a chocolate lover but working with Scharffen Berger contest I almost became one! Scharffen Berger chocolate is such an excellent chocolate."
What do you enjoy about cooking with Scharffen Berger chocolate?
"The quality of the chocolate displays itself in the flavor and texture of the recipe."
Tell us a little bit about your experience working with the "adventure" ingredients.  Did this contest introduce you to any new ingredients or flavor combinations you hadn't tried before?
"I love the challenge of working with usual ingredients. For example, including yerbe mate tea in a cookie! I learn so much and my experience ends up broadening my cooking skills. When I didn't win the contest I still felt as though I had gained so much. I gain by combining ingredients I wouldn't have thought of blending together."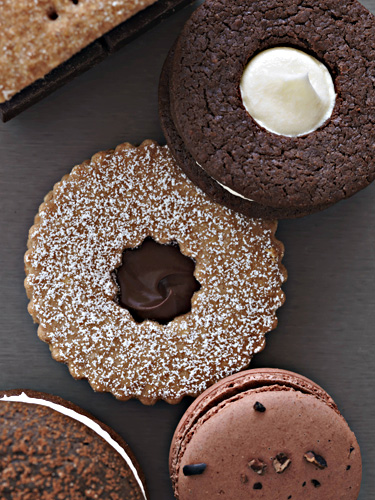 In 2009, Edwina Gadsby won 1st place in the Savory Category for her "Smoky Cocoa-Dusted Pommes Frites with Peanut-Cumin Dipping Sauce."
Edwina says, "The Chocolate Adventure contest is definitely just that. . .it takes you out of your "chocolate comfort zone" and challenges you to explore new flavor combinations.  All the people associated with this contest, Lisa Schiffman of TuttieFoodie.com; Alice Medrich, the queen of chocolate; Elizabeth Falkner, chef extraordinaire; and John Scharffenberger, the chocolate man himself, are so passionate about what they do and this contest reflects that.  Having them judge and select my recipe as the grand prize winner in the savory category was a thrill and a privilege.  One of the highlights of for me, was watching Elizabeth Falkner prepare my "Smoky Cocoa-Dusted Pommes Frites," on YouTube!"

Good luck CCC…we are "crossing our spatulas for you!"  Let's bring this one home!