Watch CCC on ABC World News!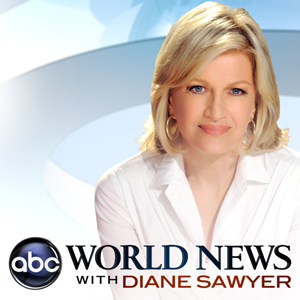 Tune into ABC World News with Diane Sawyer this Tuesday March 4th at 6:30 (Eastern and Pacific), 5:30 (Central).
Cooking Contest Central will be featured in their "Real Money" segment!
The piece will also showcase the contesting success story of our very own Tina Verrelli as well as the "Not Ketchup" product line of CCC member Erika Kerekes.
It's going to be an awesome segment!
If you happen to be on Twitter, support us by tweeting @CCCentral and using the hashtag #RealMoney while watching the show!
You can also follow and tweet with ABC World News, Tina, Erika and Kristina: