What Happened Last Night On Top Chef? Seattle – Episode 12
It was so much fun to recap "The Taste" earlier this week, we have another volunteer to be our eyes and ears to another cooking show phenomenon – Top Chef!   Everyone welcome Noelle Myers, our official Top Chef contributor here at CCC.  To learn more about Noelle, be sure to check out her Facebook page, "For the Love of Cooking."   Take it away Noelle!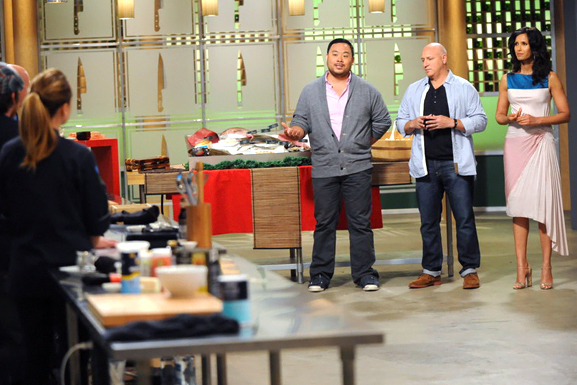 "I don't know about you, but I LOVE Top Chef.  This weeks Episode did not disappoint!  The Quickfire challenge this week was all about Sushi!
Chef Katsuya, a master of Sushi was the guest judge for this Quickfire.  Padma let the cheftestants know that from now on immunity was no longer going to be available during quickfires, but the winner of this quickfire would win $5,000.
Chef Katsuya let the cheftestants know that he didn't want to see them mess with the ingredients too much!  The Chefs had a whopping 30 minutes for this challenge.  One of the most interesting things I saw came from Sheldon.  He made some "lemon charcoal" by firing some lemon wedges and burning them into charcoal, then he grated it up and served it on his dish.  Lizzy was not very confident as she stated "sushi is an art, just not MY art."  Josh was also not at all confident in this challenge and made a "breakfast sushi" with tempura fried bacon and eggs.  Brooke was the most confident in the challenge, as she declared she had sushi often for lunch at home.  During the tasting, Chef Katsuya gave Brooke compliments on her clean flavors and gave her a tip about wiggling her knife while cutting octopus.  Brooke and Stefan were the top two, while Lizzy and Josh were on the bottom.  Stefan was the winner of the quickfire!" After 27 challenges I finally won one!" he declared.
Padma then came out with the news that Tom had rented a house and would be hosting a dinner party that night and the cheftestants were to cook for him and several elite chefs for their Elimination Challenge.  Joining Top Chef as a guest Judge was David Chang.  Tom told the Cheftestants he was in the mood for some fried chicken and that they would each have to serve their version of fried chicken to all of his dinner guests.  The guests included – Padma, Tom Colicchio, Wolfgang Puck, Emeril Lagasse, David Chang, Michelle Bernstein, Jon Shook and Vinny Dotolo!
The Cheftestants each presented "their" version of fried chicken to the judges and guests.  Lizzy was again not too confident, telling us she had never really had American fried chicken, only grilled chicken growing up.  She decides to do a spiced chicken breast and stay true to her roots.  Stefan also pleads ignorance to fried chicken and makes a fried Chicken Cordon Bleu for the judges.  Josee and Brooke struggle with the timing and Josee has some problems with her oil.  Sheldon makes a move and prepares two kinds of fried chicken, but his oil is too hot for his first batch of Momofuku style chicken and he does not have enough for all of the judges.  He hopes that with his umami style chicken on the plate as well, no one will notice.  Josh is the most excited about this challenge, and with his grandfather's trusty secret – the brown paper bag – goes to town on his smoked fried chicken.
This week the cheftestants had to wait an entire night before finding out the results of the elimination challenge!  Back at the house we learn that Sheldon plays a mean ukulele!
In the end it is Josh, Sheldon, and a very surprised Lizzy in the top three this week. The judges loved their dishes and had great things to say about both Sheldon and Josh's fried chicken.  Josh is the winner this week and will take home 365 bottles of wine as his prize!
That leaves Brooke, Stefan, and Josee on the bottom.  The judges were harsh on all of them, Brooke really suffered from the time management and had ended up re-frying her chicken breasts at the last minute so they were very dry.  But she owned up to her mistake and she was safe.  Josee and Stefan argue it out with the judges for a bit before the judges eventually decide to send Josee home and she was eliminated.
Next week – the Chefs head out to see on a Cruise ship!"
-Noelle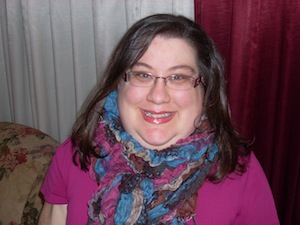 So, it all comes down to fried chicken!  Do you make a great fried chicken?  What is your secret?  Would you be willing to head to head on Top Chef with your version of this classic dish?  
I usually just make "oven fried" chicken at home.  I'm going to go ahead and presume that David Chang would not be impressed with my crushed cornflake coating…