Cranberry Chutney Appetizer Tarts – Country Crock Honorable Mention
This is so exciting CCC!  
I am honored to announce the winners in our first ever Cooking Contest Central members-only recipe contest.  Our collaboration with Country Crock was a huge success, with hundreds of entries from our talented membership!  Every day this week I will reveal another winner, leading up to the Grand Prize announcement on Friday.  Drumroll please…
Our 5th place, honorable mention winner is – Margee Berry!!!  Her recipe for "Cranberry Chutney Appetizer Tarts" are bite-sized treats with the perfect blend of sweet and heat.
Margee says, "I came up with this recipe over the Thanksgiving holiday for a quick appetizer. Year-round I always have a couple packages of filo mini shells in my freezer to come up with either a quick appetizer or dessert   I can always count on the shells to stay crisp for several hours.  I used the Country Crock Original Spread to sauté the  cranberry chutney topping for this recipe."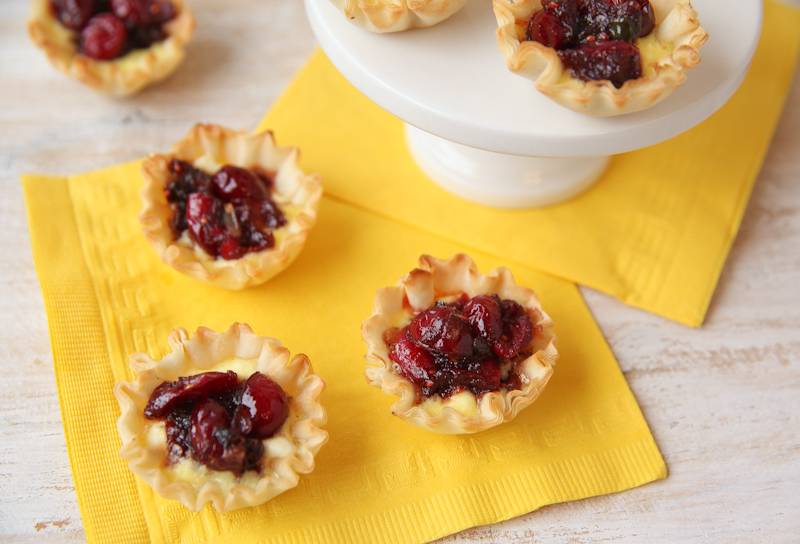 Our distinguished judge for the first-ever CCC members only contest has quite a resume.  Kay Cargill Springer received her Bachelor of Science degree in Home Economics- Foods in Business- from the University of Minnesota.  Kay worked almost 34 years in the test kitchen of a nationally known food publication.  Kay has judged several other contests for companies such as Nestle's, Bush's Beans, Florida Citrus, and more.  She is currently reviewing and editing recipes for a national food company.
This contest simply wouldn't have been possible without Kay's invaluable expertise and input.  With so many outstanding entries she sure had tough job!  Thanks so much Kay!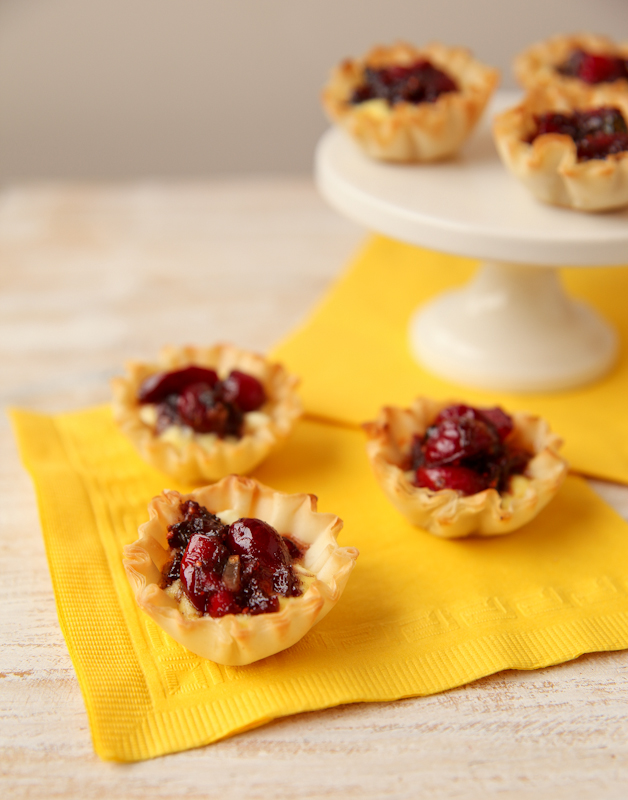 Cranberry Chutney Appetizer Tarts
Ingredients
2 Tablespoons Country Crock Spread
½ cup chopped red onion
2 tablespoons chopped jalapeño
1 teaspoon minced garlic
½ teaspoon allspice
½ cup roughly chopped fresh cranberries
2 tablespoons packed light brown sugar
1 teaspoon finely grated orange peel
3 ounces reduced-fat cream cheese, softened
1 large egg
2 packages (15 count each) mini fillo shells
Instructions
Preheat oven to 350. Melt Country Crock Spread in a large nonstick skillet over medium-high heat. Add onions and jalapeno; sauté 5 minutes. Add garlic and allspice; sauté one minute more. Add cranberries and brown sugar; carefully cook and stir until cranberries start to pop about 3-4 minutes. Remove from heat; stir in orange peel.
In a medium bowl beat cream cheese and egg until smooth.
Fill fillo shells ¾ full with cream cheese mixture, spoon cranberry mixture on top. Place shells on large baking sheet and bake for 10 minutes or until filling is set. Makes 30 appetizer tarts.