Beth Royals wins the $1,000,000 Pillsbury Bake-Off Contest!
We are thrilled to announce another new addition to Pillsbury Royal-ty!!!
Cooking Contest Central member Beth Royals (also in our "Hall of Fame!") was just announced on The Chew as the $1,000,000 Pillsbury Bake-Off contest grand prize winner!!!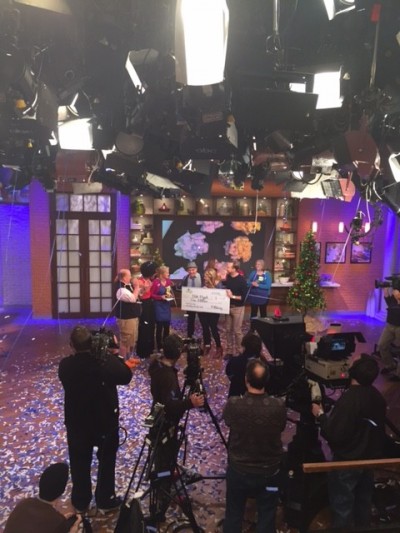 A huge group of fellow CCC members were there in the audience to cheer on Beth.  What a thrill to watch her "Peanutty Pie Crust Clusters" win the biggest prize in the food world!  My hands were shaking with such excitement, I could hardly snap a clear photo!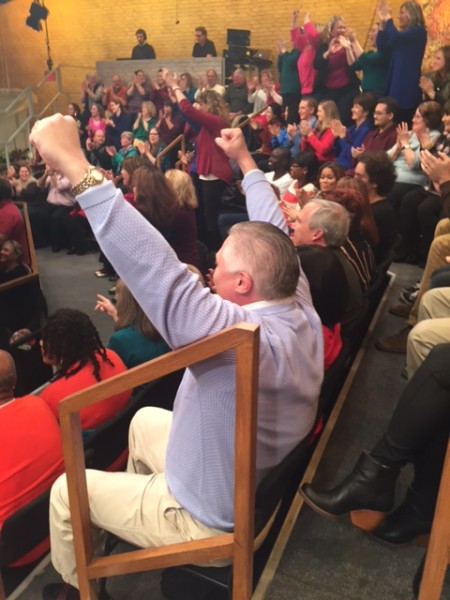 Immediately after the big announcement, her entourage of supporters erupted in a standing ovation.  Beth's husband thew his hands up in the air as their lives changed in the matter of a moment.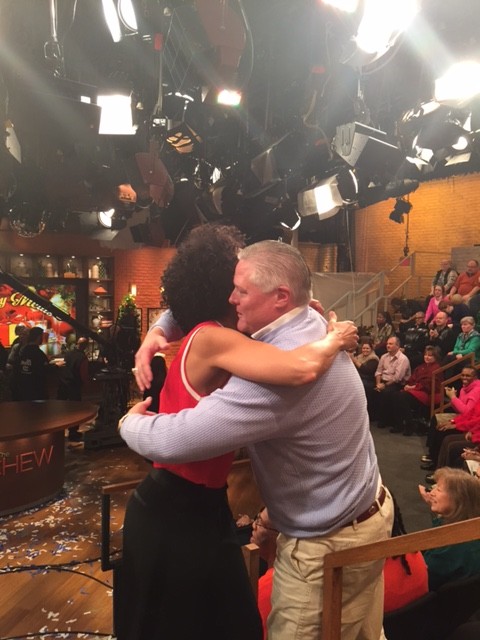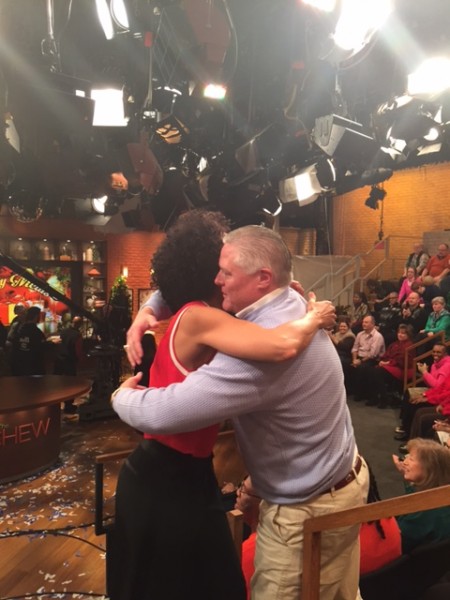 There wasn't a dry eye in the house, including Carla Hall, who made a point of congratulating Beth's husband.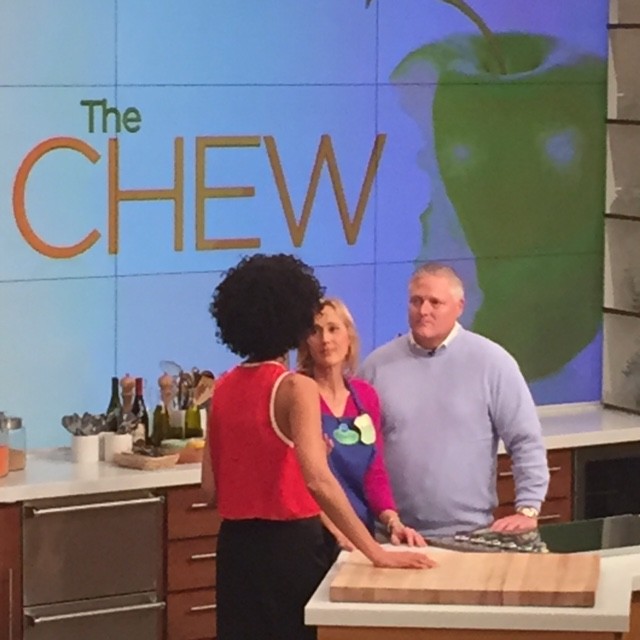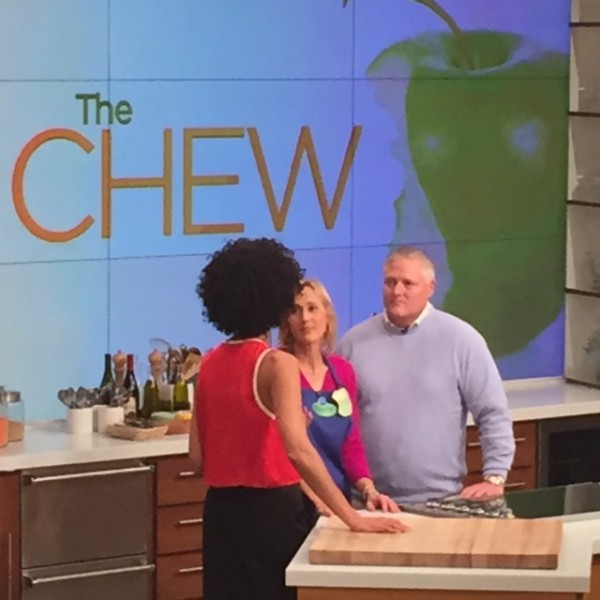 Carla interviewed Beth to find out a little more about her recipe and what she will do with the $1,000,000 prize.  Beth said she will use the money to pay for her kids college educations and also plans on making some home improvements!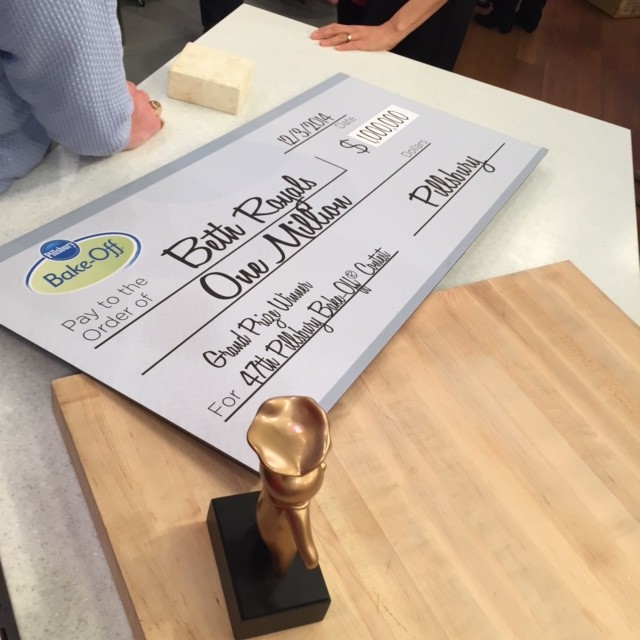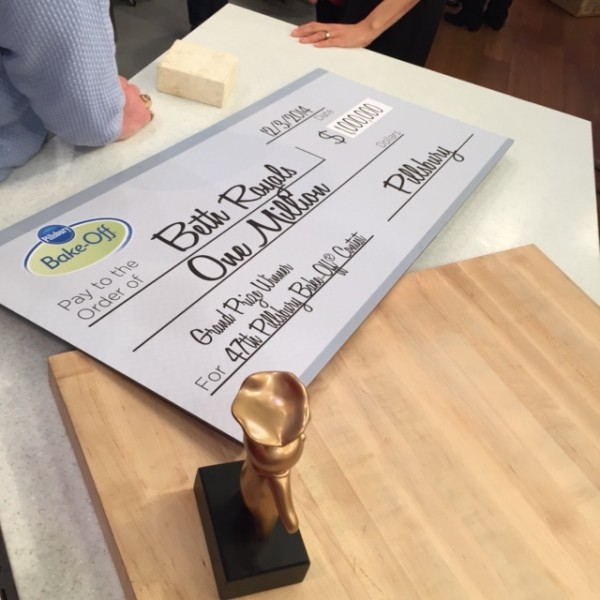 We were able to stick around after the show and congratulate Beth in person.  Look at that beautiful check!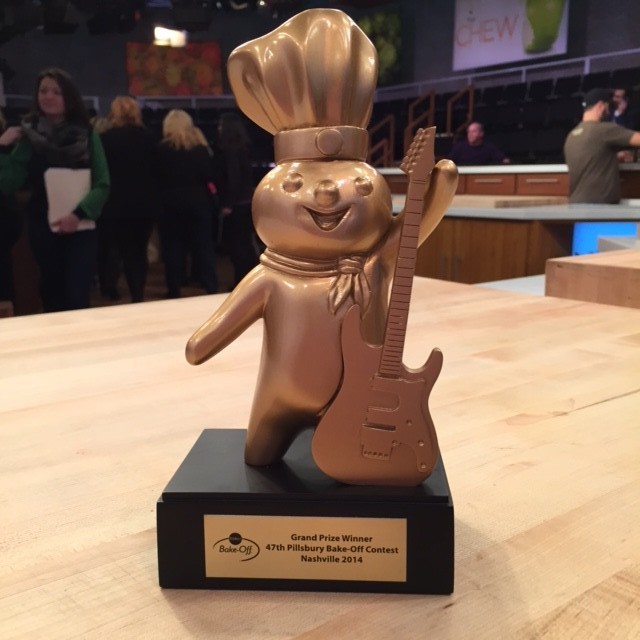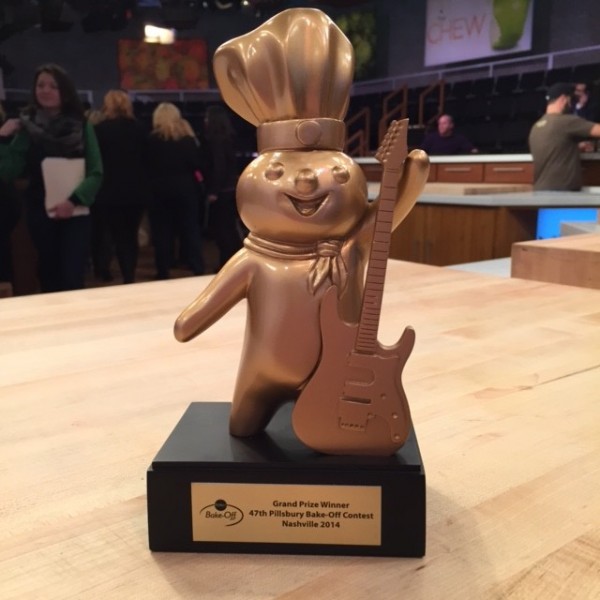 Don't forget the ultimate Golden Doughboy!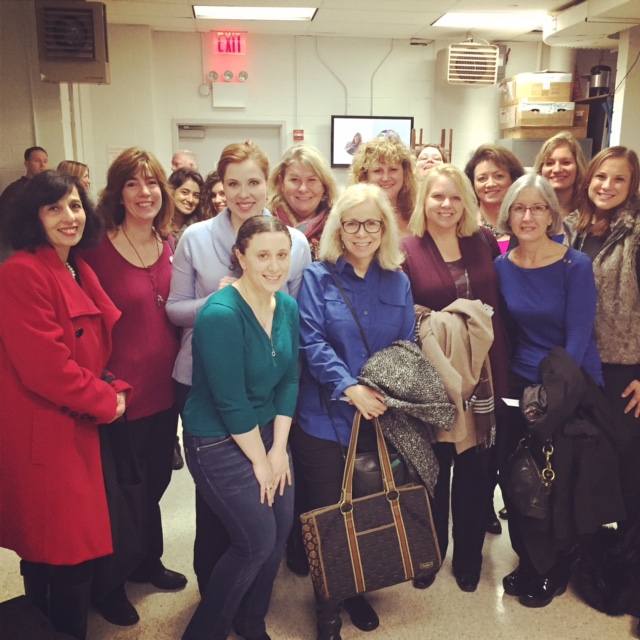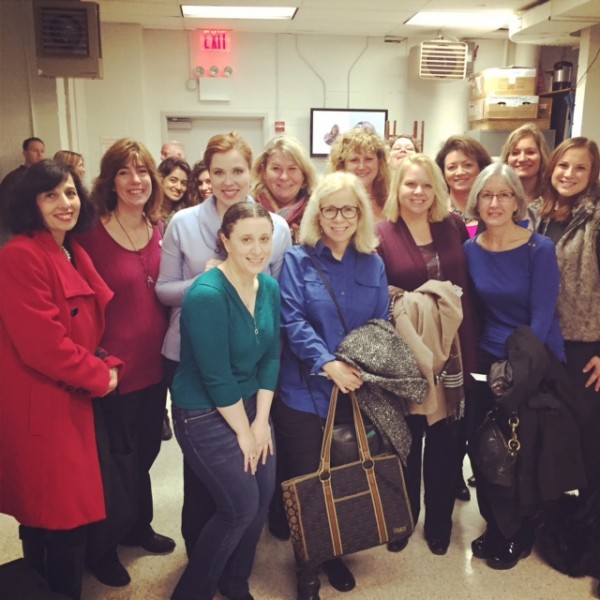 What an incredible day.  How many times do you get to see your friend and fellow contester make culinary history?  The power of watching someone's entire world change because of their talents with food is simply unbelievable.
We are so proud of you Beth!!!
Please follow the link below to view or print the recipe: