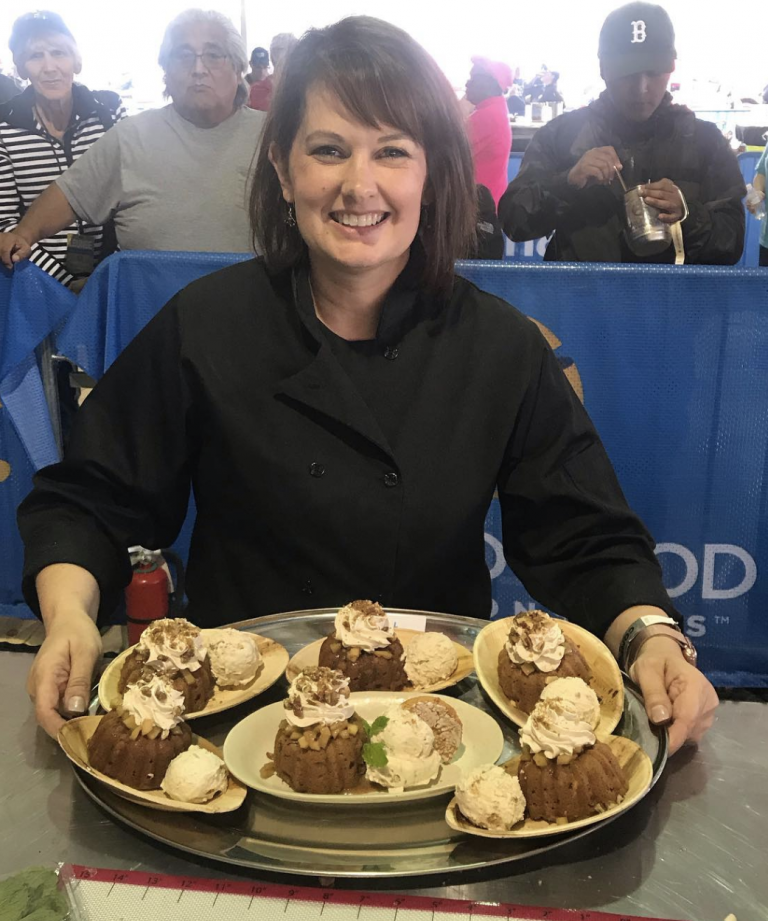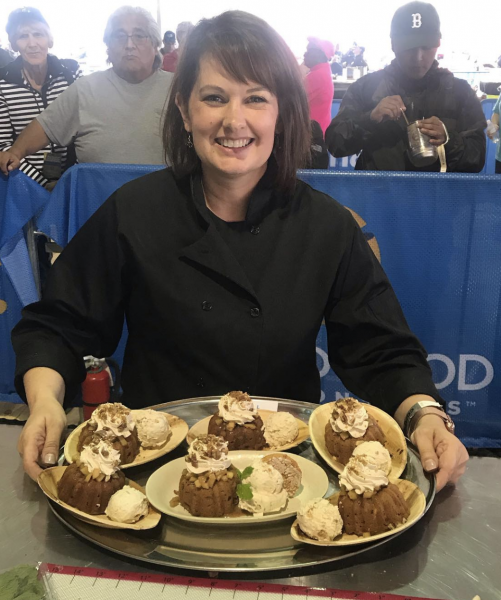 Congratulations on your induction into the CCC Hall of Fame! Tell us a little bit about yourself.
Thank you! I am overwhelmed to be chosen for the CCC Hall of Fame. This website is so special to me because my contesting career started here and has given me so many wonderful friendships in the last 7 years.
A little about me….I am a work-from-home mom of five kids. I'm a writer for a country music and lifestyle website. I am beyond thankful for a job that allows me to stay home with my kids and also allows time for me to develop and pursue my baking passion.
I grew up in rural Montana and spent a lot of time with my mom in the kitchen learning the basics of cooking and baking. When I got married and had a family of my own, I enjoyed taking those classic recipes from my mom and grandparents and making them my own. I view my love for baking as a gift, and it's important to me to be able to share that gift. As much as I enjoy competing, my greatest joy comes from sharing meals and goodies with those who need encouraged or may just need a night off from cooking for their family. 

When it comes to cooking or creating recipes, who or what inspires you?

I get most inspired when thumbing through cookbooks or magazines or watching episodes of the Great British Baking Show. My phone is full of notes that include flavor combinations to try or names of bakes that I've never heard of before but would like to try.


How did you get started in cooking contests?
I recall seeing an interview that Tina Verrelli did following her Pillsbury Bake Off win in 2012. I was so inspired by her creativity and the enthusiasm that she had. I began to read everything I could find about the contest and it eventually led me to Cooking Contest Central. The other members were so encouraging and willing to answer my questions about the contest.
When the call for entries went out in 2013, I entered. I was shocked to be chosen as a finalist that year, but was instantly hooked. I met several other members of CCC at the PBO in Las Vegas, many of whom have become dear friends in the years since.
Can you tell us some of your favorite or most notable contest wins?
My favorite wins came in 2017 when I won $25,000 for the America's Better Sandwich contest sponsored by Arnold/Orowheat and 2018 when I was one of two winners of the Taste of Barcelona contest sponsored by Spectrum Organics. That prize was an all-expense paid trip to Spain for me and my husband.
Other wins include: 
Finalist:  46th Pillsbury Bake-Off (2013)
1st place: Heber Springs Springfest Cupcake Contest (2013)
1st place: Murry's Dinner Playhouse Covered Casserole Contest (2014)
1st place: Arkansas Rice Expo Rice Recipe Contest (2014)
1st Place: Life of Dad Turkey Madness Appetizer Contest (2016)
Grand Prize Winner: Door County Coffee & Tea Recipe Contest (2016)
Grand Prize Winner: Bob's Red Mill United States of Cookies Contest (2017)
First Place: TODAY Show Dessert Competition (2017)
Grand Prize Winner: America's Better Sandwich Contest (2017) $25,000
1st Place: Go Bold With Butter Cookie Contest (2017) $5,000
Grand Prize: Sun Maid Bake It For Santa Cookie Contest (2017)
1st Place: Lard Lovers Contest (2017)
1st Place: Today Show Fast & Easy Family Meals Challenge (2017)
1st Place: Lucky Leaf Personal Creations Contest (2017)
2nd Place: World Food Championships – Dessert category (2017)
Grand Prize: Taste of Barcelona Contest (2019) Trip to Spain
1st Place: National Maple Syrup Festival Sweet Victory Challenge Breakfast (2019)
Finalist: National Festival of Breads – 2017 and 2019