Easy Crab Tarts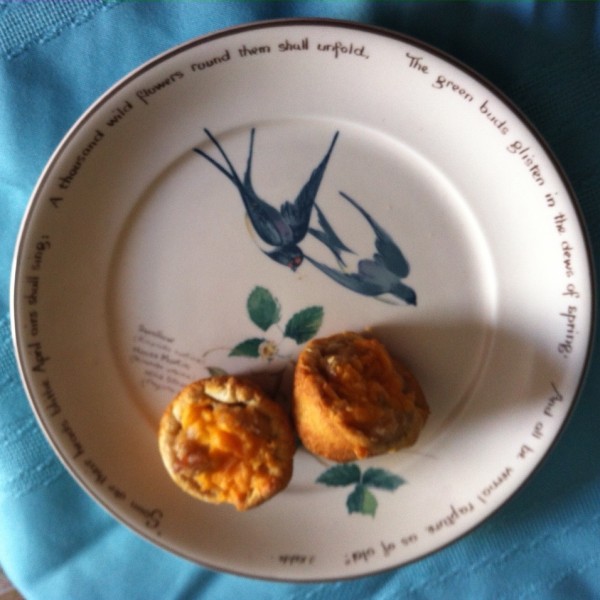 We enjoy this treat all year-round now that pasteurized crab meat is available. They are the first to go at any party. We have tried them with chopped shrimp and, even, tuna, but found that, with crab, they are preferred.
Ingredients
1 roll (any brand) crescent rolls
1 tablespoon butter, unsalted, or lite butter spray
8 oz. pasteurized crab meat, or, fresh, if available
1/2 cup low fat mayonnaise
6 oz. low fat cream cheese, softened
2 teaspoons of Old Bay seafood spice, or salt and pepper to taste
6 oz. low fat, mild, cheddar cheese, shredded
Instructions
Preheat oven to 350 degrees. In a bowl, mix mayonnaise, cream cheese and Old Bay spice. Fold in crab meat and gently mix. Open rolls and roll into 3/4-inch balls. Spray or butter a 12-portion, mini-muffin pan. Place balls in pan, pressing the centers down slightly to form cup and bake 5 minutes. Take pan out and press center to final form cups and bake for another 5 minutes. Fill cups with about 2 tablespoons of crab meat mixture. Top each tart with 1 teaspoon of cheddar cheese. Bake ten minutes and serve.
Notes
I usually triple this recipe in order to have enough. It is really so delicious. The slight sweetness of the roll works well with the slight sweetness of the crab meat. Love them!