Blackberry Colada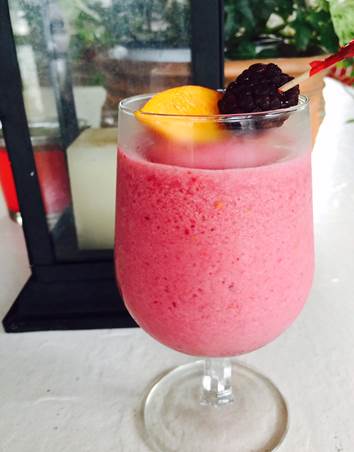 This creamy rum cocktail is beautiful and vivid with Blackberries, Nectarines and a splash of grenadine. It will surely transport you to a beach with your toes in the sand!
Ingredients
½ cup frozen blackberries
1 nectarine, peeled and diced
3 ounces vanilla ice cream
4 tablespoons sugar
2 tablespoons grenadine
2 ounces light rum
1 ¾ cups crushed ice
Instructions
Combine all ingredients in a blender and blend on high until smooth and creamy. Divide evenly into two pretty glasses. Garnish with a blackberry and nectarine wedge if desired.