Chocolate Pomegranate Martini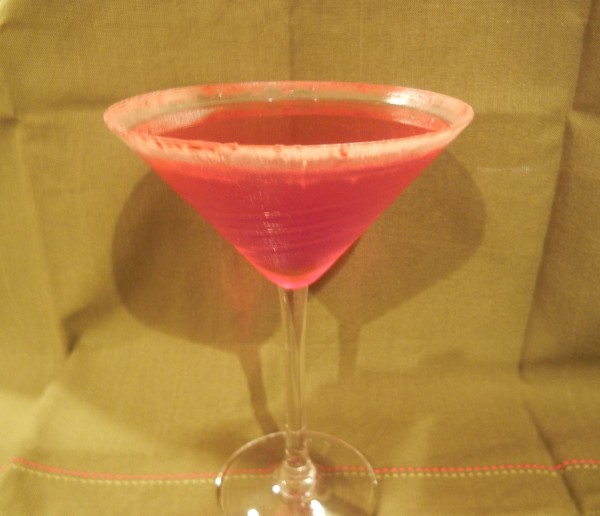 I am usually not a huge vodka drinker, but I recently tasted some of the "whipped" flavors and really liked them. They have a bit of a sweeter taste, which I do like! So, I have been experimenting with them and this is one of my creations. Hope you like it!
Ingredients
1 1/2 oz. Pomegranate Liqueur
1 1/2 oz. Chocolate Whipped Vodka
3 oz. pomegranate juice
Add'l pomegranate juice or water and cocoa powder for rim of glass
Instructions
Dip the rim of a martini glass in pomegranate juice or water, then dip into cocoa powder; set glass aside.
Fill a cocktail shaker with ice. Add in the pomegranate liqueur, vodka and pomegranate juice. Place top onto shaker, shake to fully combine, strain into prepared martini glass and enjoy!