Greek Style Shrimp Stir-Fry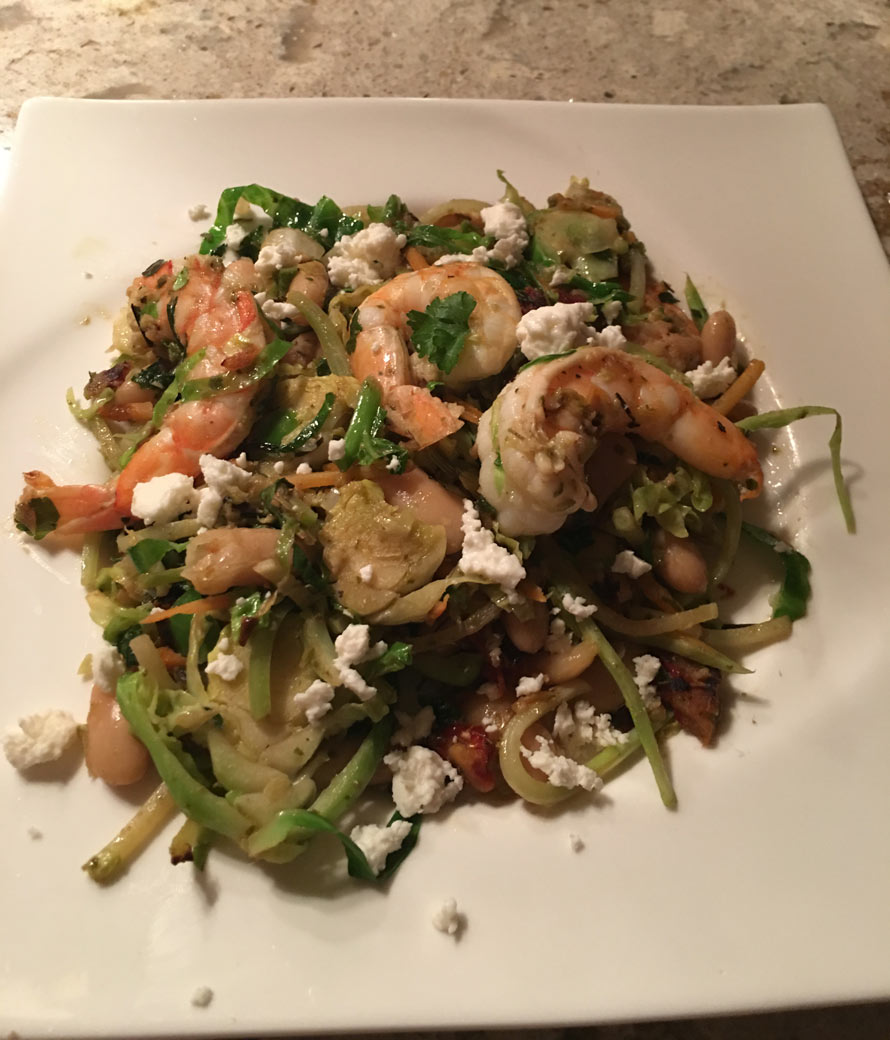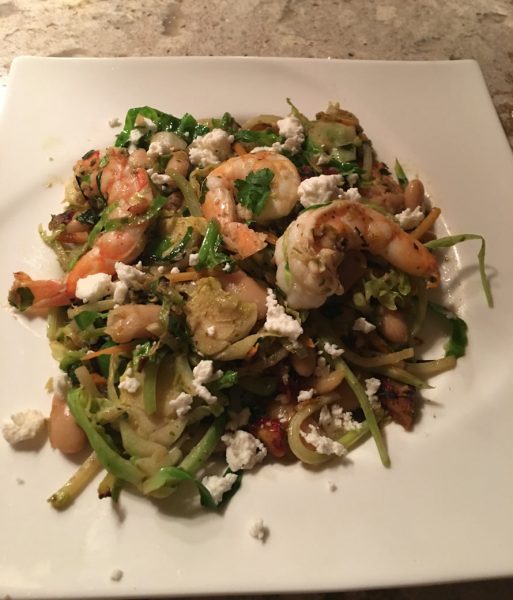 An easy and fast Greek food influenced stir-fry.
Ingredients
3 teaspoons extra-virgin olive oil, divided
1-1/2 teaspoons minced garlic
1 teaspoon fresh lemon juice
1/2 teaspoon anchovy paste
1/2 teaspoon finely grated lemon zest
16 medium peeled and deveined shrimp
1 cup chopped red onion
1 teaspoon Herbes de Provence
1 package Mann's broccoli slaw
1 cup rinsed and drained canned white beans
2 tablespoons chopped sun-dried tomatoes
1/3 cup crumbled feta cheese
Instructions
In a shallow bowl whisk together 2 teaspoons olive oil, garlic, lemon juice, anchovy paste, and lemon zest; toss in shrimp top, let marinade for 10 minutes. Heat remaining olive oil in a large nonstick skillet over medium high. Sauté onions for 5 minutes, then add shrimp with marinating juices and slaw. Stir-fry shrimp mixture until shrimp is pink all over about 3 minutes. Remove from heat gently stir in white beans and sun-dried tomatoes. Divide shrimp mixture onto each of 4 plates, sprinkle cheese over and serve.