Mann's Muffulettas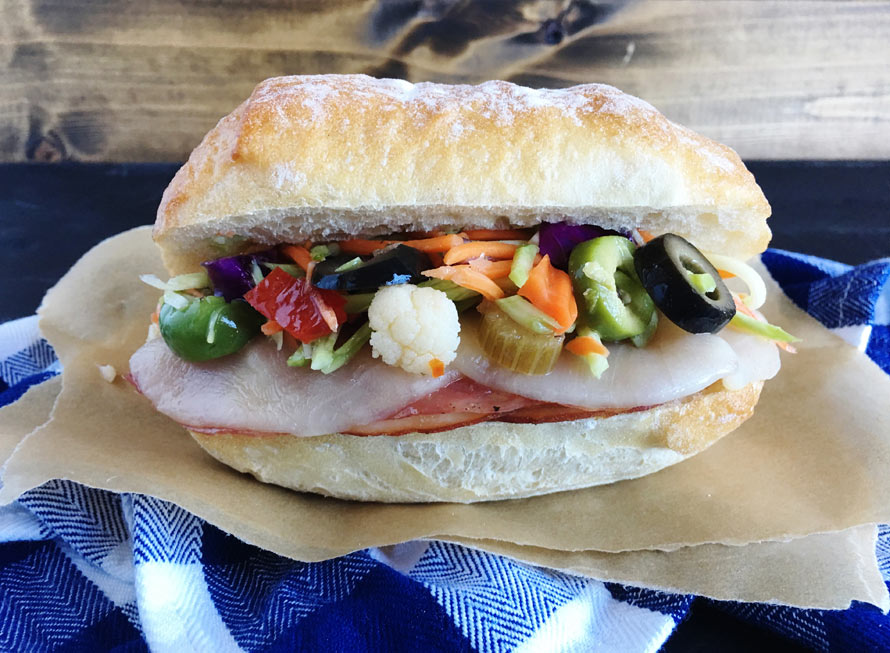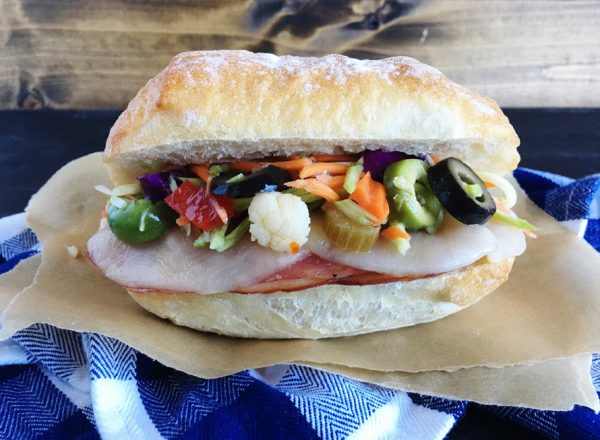 Muffulettas mixes Mann's delicious and healthy slaw mix with the classic flavors of a toasted muffuletta sandwich! The slaw is delicious on it's own, but it really gives a great crunch and texture to this sandwich!
Ingredients
1 (12 oz) bag Mann's Broccoli Cole Slaw
1/3 cup sliced black olives
1/3 cup sliced green olives
2/3 cup chopped Giardiniera (jarred mixed pickled vegetables)
1/2 cup Italian dressing
1/2 teaspoon salt
6 ciabatta rolls
18 ounces shaved deli ham
6 ounces slices soppressata
9 ounces sliced provolone cheese
Instructions
Pre-heat oven to 350 degrees.
In a medium sized mixing bowl toss together the Broccoli Cole Slaw, sliced black and green olives, chopped Giardiniera, Italian dressing and salt until well combined. Set in the refrigerator to chill.
Place the ciabatta rolls cut side up on a large cookie sheet. Top each roll bottom with equal amounts of ham, soppressata and then provolone cheese. Place the cookie sheet in the oven for 5-7 minutes, or until the cheese is melted and the bun tops are lightly toasted.
Remove the tray from the oven, top each sandwich bottom with an equal amount of the muffuletta broccoli slaw and then the toasted sandwich top. Serve immediately. Makes 6 servings.
Notes
This is my entry for Mann's Toss Category