Spiked Root Beer Cocktails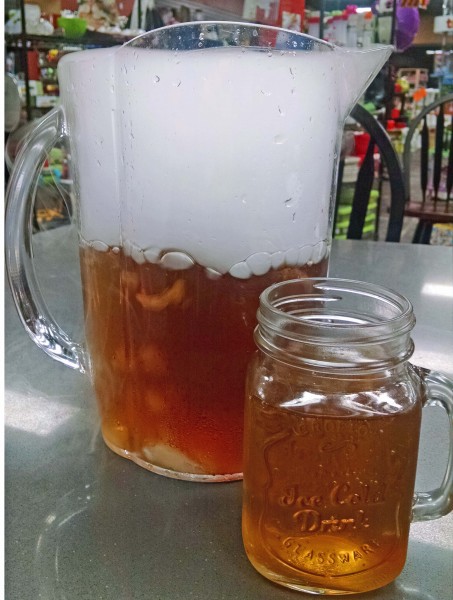 This is one cocktail that is just as much fun to make as it is to drink. It's not near as much fun to make it by yourself. It's definitely a crowd pleaser so bring along some friends. It's a deliciously fun experience.
Ingredients
1/2 gallon water
1/2 lb brown sugar (or sweeten to taste)
3/4 oz root beer extract
1/2 lb dry ice
1 cup of whiskey (basically a shot per tall mug of root beer)
Instructions
Mix water and brown sugar. Stir till dissolved. Add root beer extract. Chill mixture completely. Pour into a plastic pitcher or insulated cooler (allow enough room at the top for some bubbling action). Carefully with cotton gloves or a pair of tongs add dry ice into mix. Cover mixture. Watch the magic happen. AFTER the ENTIRE piece of dry ice is gone, pour into a large frosty mug. Add whiskey, about a shot per mug.
Optional: For an extra bubbly root beer, substitute ½ ltr. of seltzer water or club soda for the same amount of water. Helpful hint: The cooler the mixture, the more carbon dioxide from the dry ice will dissolve in the water, creating more fizz in the root beer.
Notes
"Cook time" is actually the approximate time for the dry ice to work.